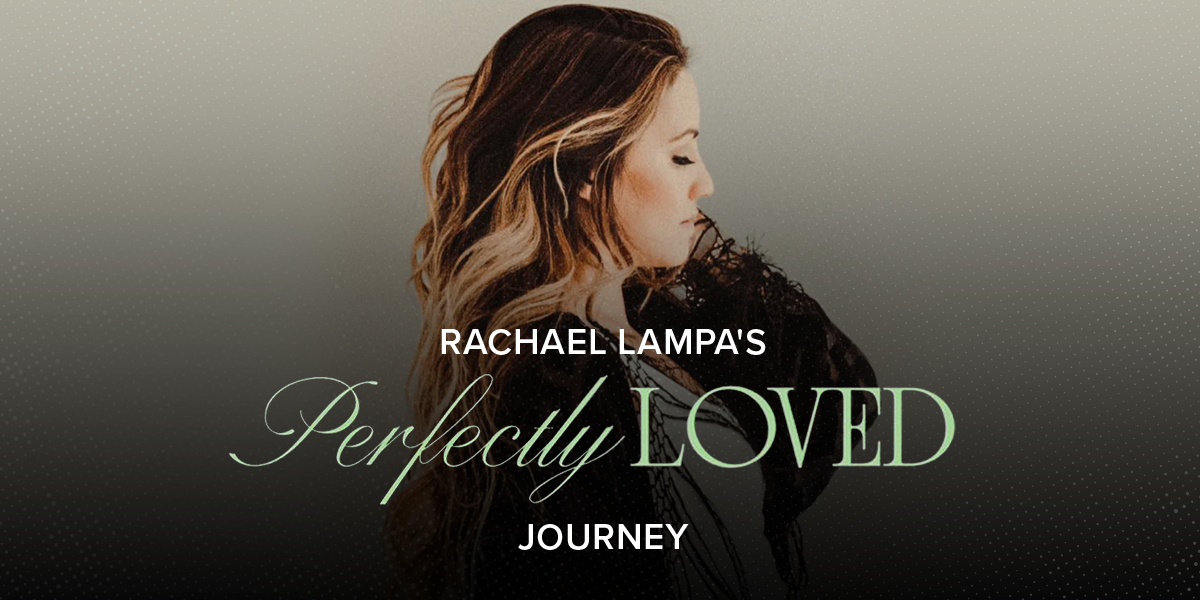 Much to the delight of longtime Christian music fans, @Rachael Lampa reemerged last year with a new song, a new musical direction and a new album in the works. She sent the exquisite "Perfectly Loved" to radio, featuring guest vocals from her friend, @TobyMac. Lampa wrote the beautifully poetic track with songwriting ace Ethan Hulse and fellow artist @Andrew Ripp, who both encouraged her to share the original song with a larger audience. The universal message of being known, seen and loved just as you are quickly resonated with old and new fans alike, propelling Lampa to the top of the charts for the first time in 22 years.
WATCH NOW: "Perfectly Loved" Official Lyric Video
"Never in my wildest dreams would I have imagined being back in this sweet moment, now fully understanding that this has nothing to do with numbers and everything to do with being let in on God's love story," the songstress says of her unexpected trip to No. 1. "What a cool thing that we as writers, artists and friends get to partner with those who have hearts and gifts for radio to help deliver melodies and messages to the rest of the world."
In a musical era where NSYNC and Britney Spears ruled the Top 40 — and pop culture — the Dove Award-winning artist rose to prominence among Christian pop contemporaries like @Stacie Orrico and @Plus One in the early 2000s. Signing a record deal at 14 and hailed as "the next Celine Dion" — with a soaring vocal range to match — Lampa literally grew up with her fans. Her career skyrocketed with the release of her debut album, "Live For You," which spawned four No. 1 hits and garnered Lampa widespread national media attention that included appearances on "The Tonight Show," "The View" and "Entertainment Tonight." Several successful tours and recordings followed. She even contributed a prominent song to the Mandy Moore/Shane West blockbuster, "A Walk To Remember." After moving to Nashville following her high school graduation, Lampa soon began writing and producing her own music, and seemingly overnight, the unassuming teenager became a full-fledged pop star, wowing audiences time and again with her huge, flawless voice, belying her small five-foot frame.
WATCH NOW: Vintage Rachael Lampa at K-LOVE
By the tender age of 20, however, the "Blessed" singer was exhausted, burned out and in need of a break. At the height of her career, she abandoned her label deal and moved to LA ready to find her identity outside the spotlight and open a fresh chapter. In the years that followed, she dabbled in acting and even competed on NBC's "The Sing-Off" alongside a group of fellow Nashville musicians before assuming a comfortable role behind the scenes, touring with numerous well-known mainstream acts as a background vocalist. Most notably, Lampa lent her impressive vocal talents to runs with @Lauren Daigle, Jordin Sparks and Hozier, with whom she toured globally for more than two years.
Eventually relocating back to Nashville and getting married, Lampa stepped away from full-time bus life when she gave birth to her first child, Jax, in 2016. Regardless, even with her busy schedule as a mom, she found time to occasionally lend her voice to a variety of recordings, studio sessions and the rare weekend on the road. In addition, Lampa has spent the better part of the last 15 years helping the homeless community in the heart of Music City through People Loving Nashville, a non-profit she co-founded alongside her brothers and sister.
RELATED CONTENT: Rachael Lampa Returns to Radio for the First Time in Nearly Two Decades with TobyMac-Assisted "Perfectly Loved"
While the soulful vocalist has released a stray single here and there through the years, "Perfectly Loved" became a turning point for the seasoned singer, reigniting her passion for creating meaningful art. It was during the height of the pandemic that she found herself returning to her piano and tinkering with the initial melody and lyrics that became "Perfectly Loved," whose message was initially sparked by her work with People Loving Nashville and time spent serving at a local women's prison.
Recognizing she needed a dedicated space to create, her husband transformed their backyard shed into a recording studio for his wife. The more time Lampa spent in the shed, the more she felt an old part of herself slowly resurfacing. Soon, the message of "Perfectly Loved" wasn't just for the women Lampa had met, who found themselves in dire circumstances; the message of "Perfectly Loved" was for that 14-year-old girl, who found herself always striving for perfection.
As it turns out, "Perfectly Loved" is only the beginning of Lampa's second act. The former teen pop princess, who recently gave birth to her second son, Leo, is currently working on an entire album of all-new music, due later this year.