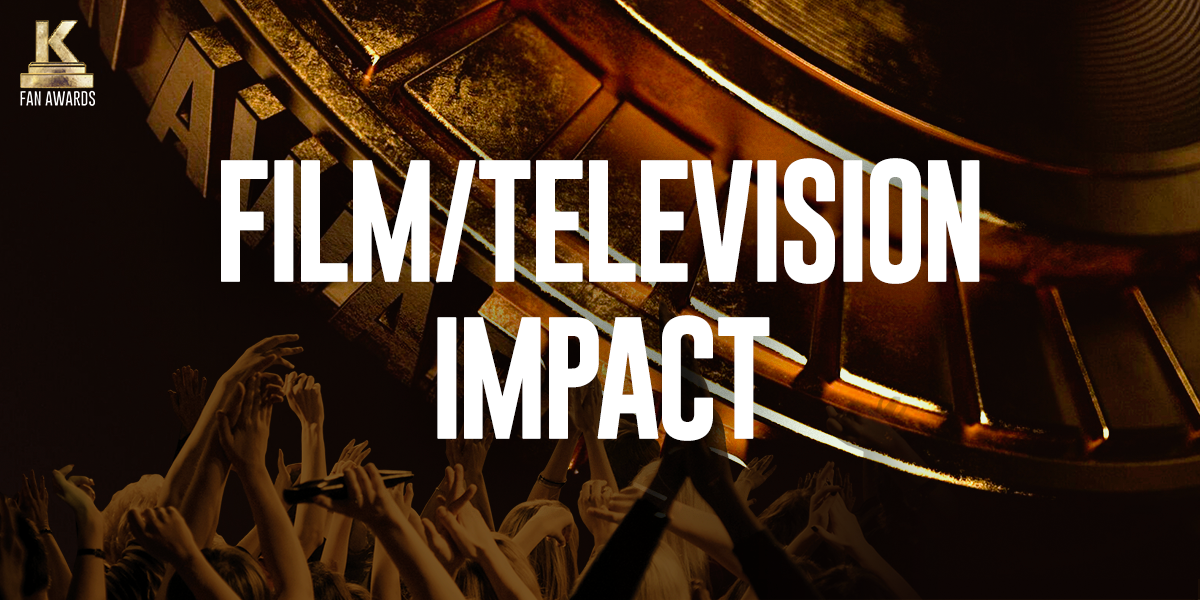 Faith-based films and television series are garnering larger platforms and more prominent exposure than ever before, thanks to high-profile actors, who are choosing to be a part of visual media the entire family can enjoy; companies and creatives, who are willing to invest in these types of costly projects; and fans, who turn out in droves at the box office opening weekend. It sends an undeniable message: People want content that reflects their beliefs. The 2023 Film/Television Impact nominees are comprised of six movies and one television episode from the past year that do just that. These excellent examples of values-driven visual media made us laugh, made us cry and made us talk. Fans get to choose from this year's slate of exciting nominees to determine the winner.
Hosted by @CAIN, the 10th annual K-LOVE Fan Awards will air exclusively on TBN Friday, June 2, 2023, at 8 p.m. ET / 7 p.m. CT / 5 p.m. PT.
Cast your vote for Film/Television Impact now.
---
"Family Camp"
"Family Camp," the first feature-length film from comedic duo The Skit Guys, brings a slice of Christian subculture to the silver screen. Although the movie is driven by quirky characters, plenty of hijinks and well-played dad jokes, "Family Camp" culminates in a heartfelt message that affirms the importance of friendship, faith and family.
RELATED CONTENT: MOVIE SPOTLIGHT: The Skit Guys Bring Humor and Hijinks to 'Family Camp'
---
"I Heard the Bells"
Sight & Sound's "I Heard the Bells" goes behind the scenes of the beloved Christmas carol to unwrap the true story of its lyricist, Henry Wadsworth Longfellow. In this Civil War biopic, the well-known poet puts down his pen, seemingly forever, after tragedy strikes his family. Yet, his faith is rekindled by a familiar sound on Christmas morning.
---
"Jesus Revolution"
Centered around the life of Greg Laurie and the SoCal hippie movement that made the cover of "TIME" magazine during his youth, "Jesus Revolution" chronicles both a significant period in history and the people whose lives were transformed during the spiritual renaissance that caught fire, spread across the nation and birthed one of today's greatest evangelists.
RELATED CONTENT: Movie Spotlight: Jesus Revolution
---
"Lifemark"
"Fireproof" creators The Kendrick Brothers and Kirk Cameron reunite for "Lifemark," the story of 18-year-old high school senior David Scotton, who was adopted at birth after his mother decided against an abortion. When his birthmother suddenly contacts him, he's faced with a life-altering choice that changes the trajectory of both of their lives forever.
RELATED CONTENT: "LIFEMARK" Celebrates Adoption and Life's Unexpected Turns
---
"Moonrise"
Earnest family drama "Moonrise" finds country singer Will Brown mourning the loss of his wife. After he disregards his faith and distances himself from everyone he loves, it's his young daughter and a skillful horse trainer who help him find the forgiveness and fortitude necessary to navigate his grief.
---
"Running the Bases"
Inspirational film "Running the Bases" explores the relationship between brothers Luke and Josh Brooks, small town teens with dreams of playing in the Major Leagues. When an undetected heart defect unexpectedly takes Josh's life, Luke's shared ambitions are dismantled. Years later, he finds himself coaching a high school baseball team in Texas, and after his faith and coaching methods are questioned, he's forced to decide what he's really made of.
---
"The Chosen," Season 3, Episode 8 ("Sustenance" - Feeding of 5,000)
2021 Film/Television Impact winner "The Chosen" returns as a repeat nominee thanks to one of the series' most ambitious scenes to date. Found in Season 3, Episode 8, "The Chosen's" epic depiction of the story of Jesus miraculously feeding the 5,000 involved four days of filming and 12,000 extras, most of whom contributed to the show's crowd-funding efforts.
RELATED CONTENT: Skip & Amy Go Behind the Scenes On Set of "The Chosen"
---
Ready to Vote?
Select your favorite artists, songs, films, books, podcasts and more across 10 fan-voted categories.