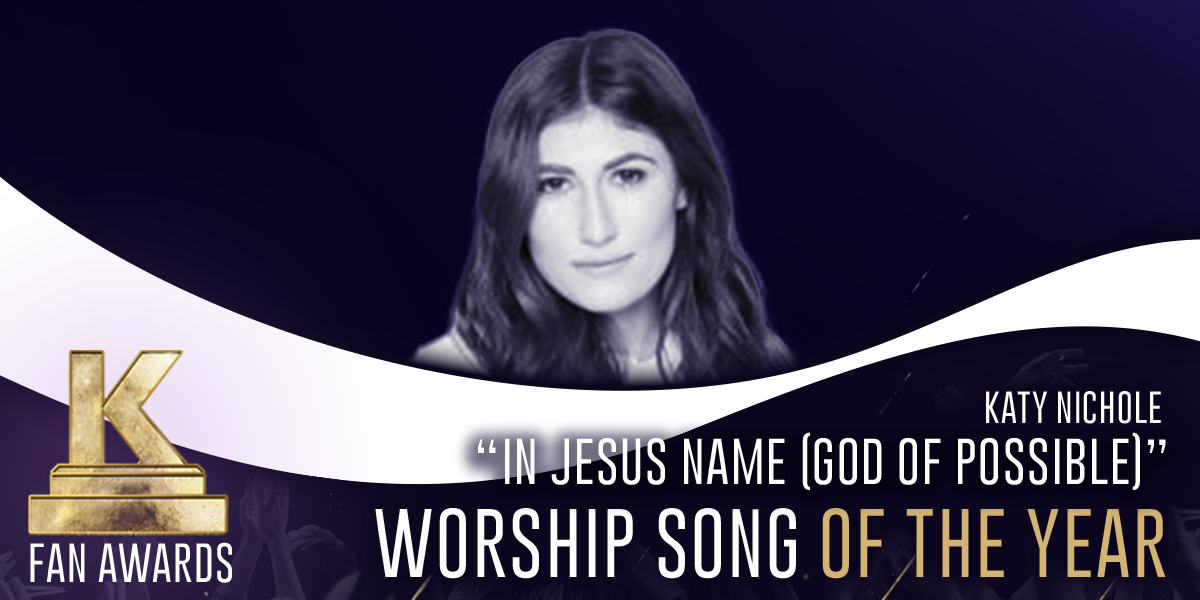 The 2022 K-LOVE Fan Awards were a whirlwind of firsts for new artist Katy Nichole. From her first red carpet, to her first award show performance, to her first award win, Katy aced her debut. Heading into the show with an astounding three nominations, she walked away a winner, earning a trophy for Worship Song of the Year, courtesy of her record-breaking single, "In Jesus Name (God of Possible)."
Live from the Fan Awards stage, Katy performed the multi-week No. 1, which ended in a standing ovation. The song's lyrics came straight from the rising star's prayer journal, written during a difficult season of chronic illness and a series of back surgeries to fix her scoliosis.
"From the day that I prayed this prayer over myself through some of the darkest times that I've ever faced — times where I didn't want to be on earth anymore — I know now why I prayed that prayer. It was to pray it over you guys,"
Katy declared through tears during her acceptance speech.
After signing a record deal, Katy's label was preparing to release a different single as her introduction to radio; but when "In Jesus Name (God of Possible)" exploded on TikTok, they quickly pivoted and sent the powerful prayer to radio stations across the country, convinced this song would have an exponential impact. Their instincts proved correct.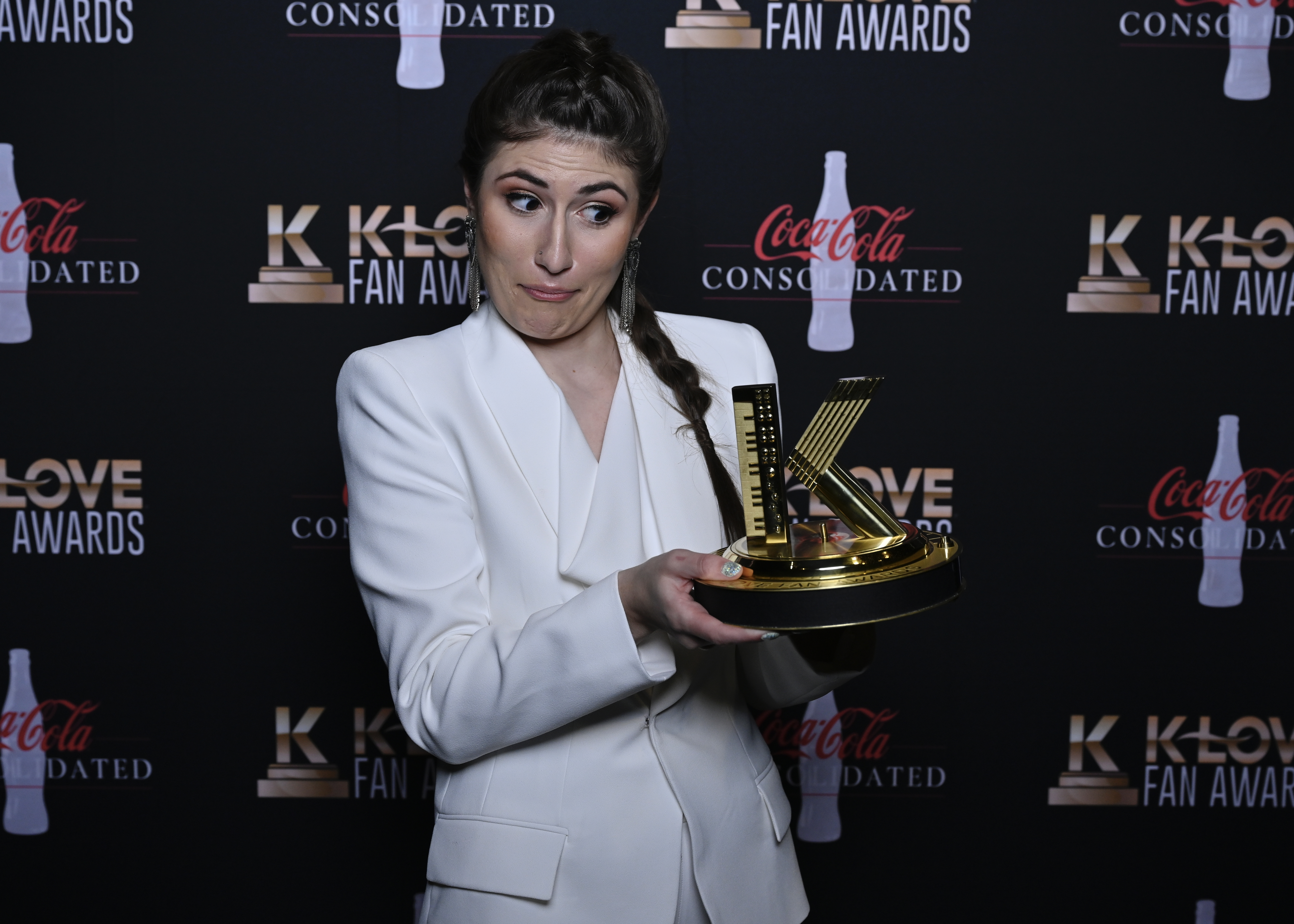 "There was a moment where we didn't know when we were going to release this song or if we ever were going to release this song; and the fact that we did, I know that was obedience to the Lord," Katy said. "I'm so grateful that Jesus has allowed me to carry this gift."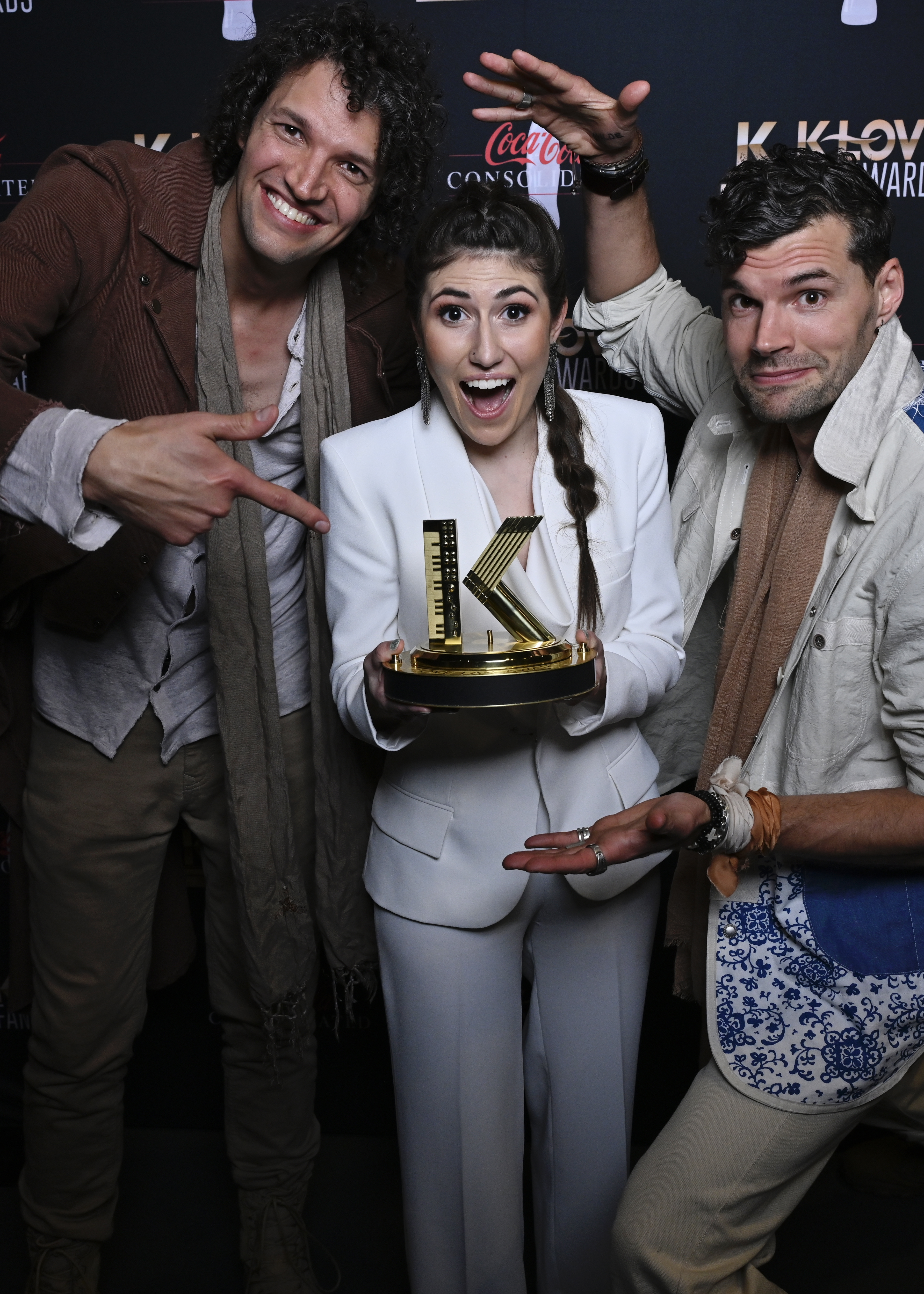 Following her inaugural win, the singer spoke with K-LOVE DJ Lauree backstage. "I always want to have a heart of worship in all of this, and it's an incredible honor to win Worship Song of the Year," she told her, "because that's where this song is coming from — it's coming from my heart of worship."
RELATED CONTENT: 2022 K-LOVE Fan Awards: Worship Song of the Year Nominees