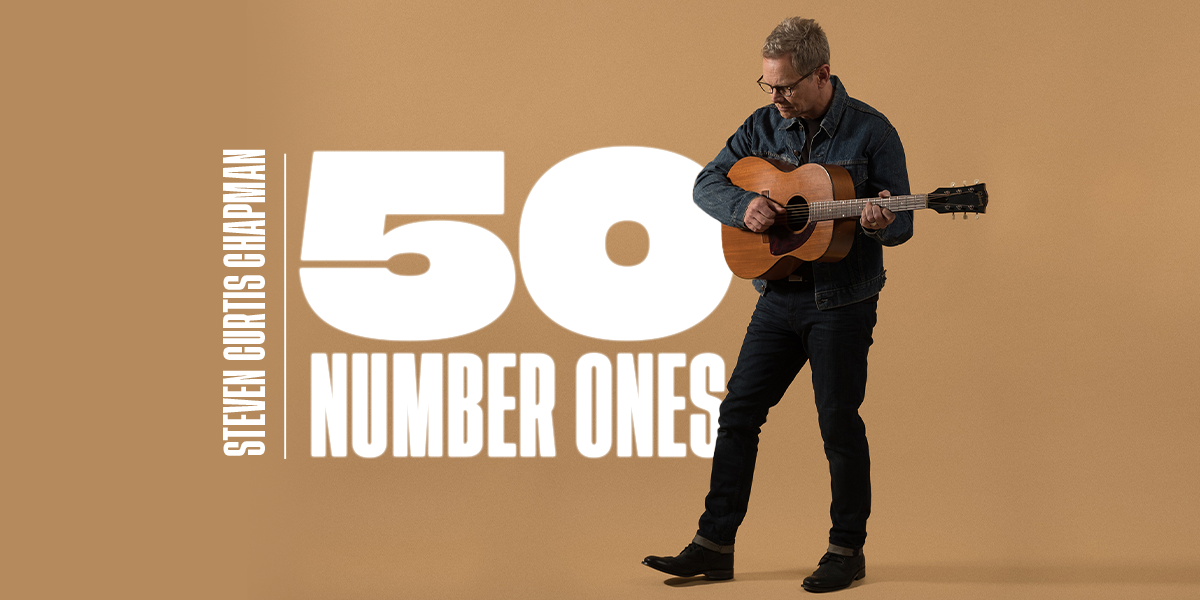 @Steven Curtis Chapman just made history once again when current hit "Don't Lose Heart" ascended the charts, making Chapman the inaugural Christian artist to earn 50 No. 1s. The decorated singer now shares the feat with an elite group of fellow musicians that includes Madonna, George Strait and Conway Twitty.
WATCH NOW: "Don't Lose Heart" Official Music Video
"I'm completely blown away by the support for this song and for my music, even after so many years," Chapman says. "To ever have a No. 1 song at radio as an artist/songwriter is a dream come true, and to have 50 is simply unbelievable! This only happens because of an amazing team and a community of friends around me who have believed in the unbelievable. I'm grateful and humbled beyond words."
RELATED CONTENT: Steven Curtis Chapman Implores Listeners: "Don't Lose Heart"
"Don't Lose Heart" is the lead single from the hitmaker's latest studio project, "Still." Both the song and the album are colored by the Chapman family's ongoing healing journey following the loss of his youngest daughter, Maria, in 2008. A song born in the shadow of death, "Don't Lose Heart" was recently reimagined as Chapman enlisted country riser Mitchell Tenpenny to join him on an all-new version of the track.
"Don't Lose Heart" might be his 50th trip to the top of the charts, but it was 35 years ago when Chapman achieved his first No. 1 at radio with tender ballad "His Eyes" from his 1988 debut release, "Real Life Conversations." An unprecedented string of chart-toppers followed, which now comprise a list of 50 signature offerings, including "I Will Be Here," "The Great Adventure," "Dive" and "Do Everything," among many other singles that have defined the beloved singer/songwriter's extraordinary career.
RELATED CONTENT: Thirty-Five Years In, Steven Curtis Chapman Still Has Songs to Sing
Fans can catch Chapman perform songs across his celebrated discography in 24 cities this spring on the "Still Tour," which features newcomers Joseph O'Brien and @Coby James, who were recently invited to open for the icon when he surprised them at the K-LOVE Studios for an impromptu songwriting session after the Christian music-loving friends wrote a song about their admiration for the singer on TikTok.
With a career that spans three-and-a-half decades, this is not the first time Chapman has broken records in the genre. He remains the most-awarded artist in Christian music, and last summer, he became the first Christian artist to receive the prestigious BMI Icon Award, a rare honor formerly bestowed on such luminaries as Barry Manilow, Brian Wilson, Carole King, Dolly Parton, Kris Kristofferson, Merle Haggard and Sting.
Steven Curtis Chapman's 50 Number Ones:
When You Are A Soldier
Go There With You
Heartbeat Of Heaven
The Mountain
Sometimes He Comes In The Clouds
Hold Onto Jesus
Be Still And Know
The Invitation
Believe Me Now
Dive (feat. Ricky Skaggs)