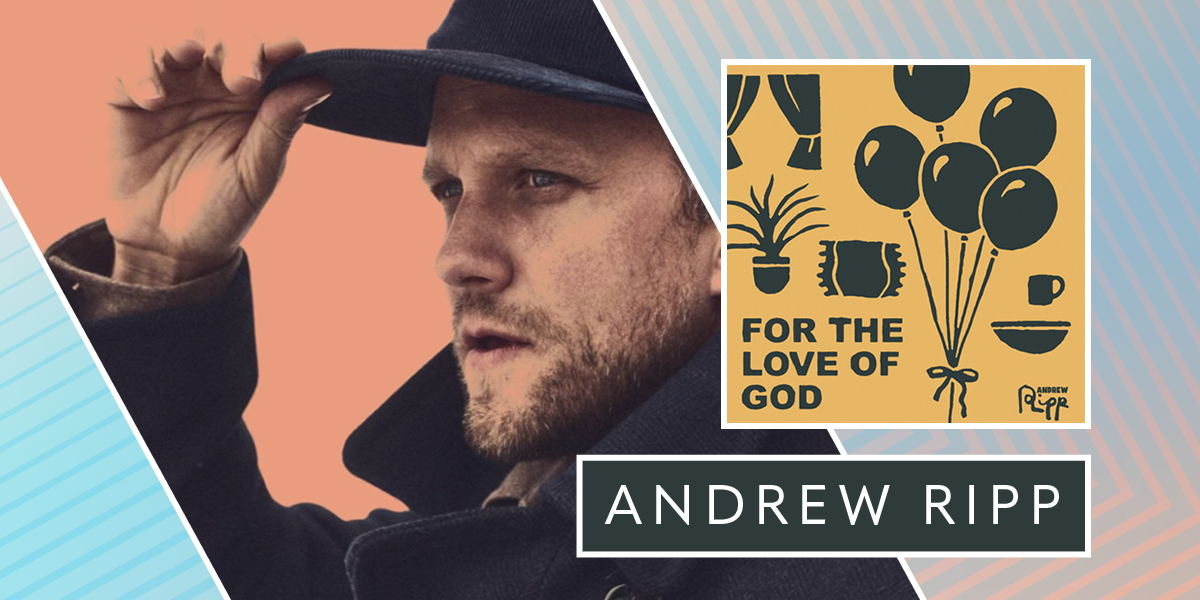 Following two No. 1 hits — "Jericho" and "Fill My Cup" — @Andrew Ripp returns with "For the Love of God." Swelling with gratitude, the singer/songwriter enlists a rich Gospel choir to help him express where he'd be if not for the love of Jesus.
RELATED CONTENT: Andrew Ripp's Cup Runneth Over on "Fill My Cup"
"If it wasn't for my failures and mistakes, I would never know the depths of this grace," Ripp sings. "Now my heart is beating for heaven's sake and for the love of God."
WATCH NOW: "For the Love of God" Official Lyric Video
A sparkling piano and urgent guitar lead the mid-tempo ballad filled with the sincerity and authenticity fans have come to expect from the new-to-Christian-music artist. Ripp wrote his latest benediction in Jackson Hole, Wyoming, alongside frequent collaborator Ethan Hulse. Perhaps the singer was remembering his long road to sobriety or the indefinite season of waiting to become a father that ultimately led to adopting his daughter when he penned the track that reads simultaneously like a Sunday morning anthem and a personal journal entry of thanksgiving.
RELATED CONTENT: K-LOVE Conversations: Andrew Ripp
"I've never really been on any worship playlists in the past, and this one offers a bit more of a congregational vibe," Ripp reflected upon the song's release. "I'm grateful for your support, y'all."
Earlier this year, the Chicago-bred artist participated in the 2022 K-LOVE Fan Awards Weekend. The longtime Nashville resident then closed out the summer by playing a bucket list venue when he made his Red Rocks debut as part of a two-night concert experience hosted by K-LOVE at Colorado's most iconic amphitheater. He's currently sharing his recent fan favorites, as well as new music, out on the road this fall with @MercyMe.
RELATED CONTENT: Stepping Stones:The Path to Red Rocks'22 featuring Andrew Ripp + Riley Clemmons