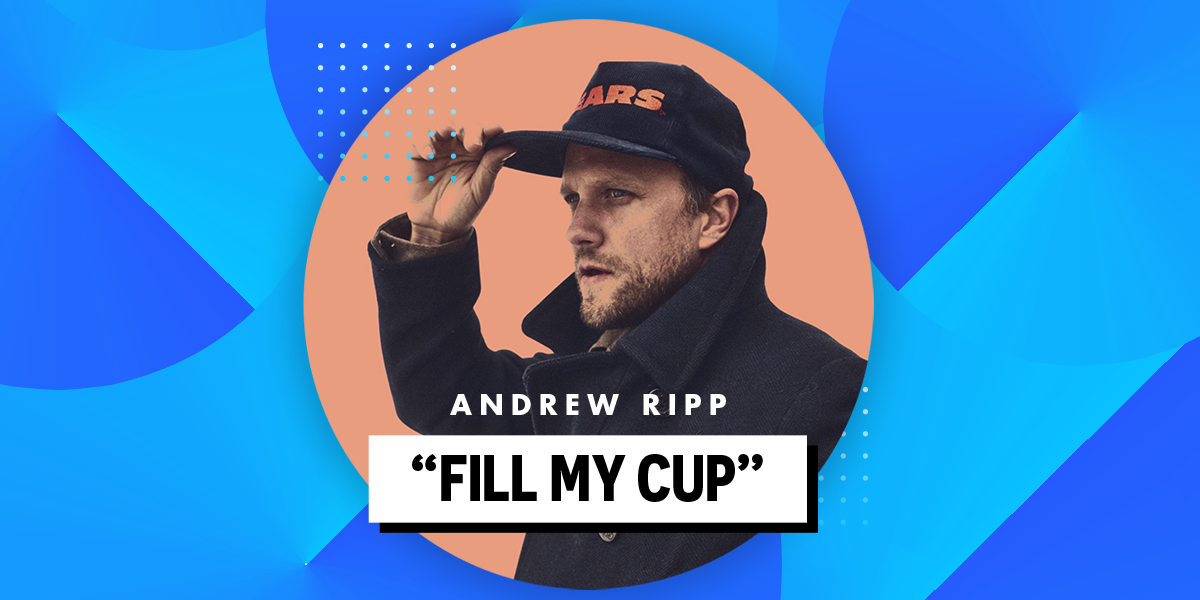 After topping the charts with "Jericho," singer/songwriter @Andrew Ripp returns with "Fill My Cup," a high-energy anthem that's equal parts truth and plea. The upbeat track itself took a long, winding path to the radio version fans are currently hearing on K-LOVE.
LISTEN NOW: "Fill My Cup" Official Lyric Video
"The adventure this song went on to eventually make it's way on to my record is unlike any other song I've ever released," Ripp shares. "'Fill My Cup' was first written and recorded by my good friend, Thad Cockrell, who is one of my favorite artists of all time and also happens to be a great friend of mine. I got in my car one day and my Bluetooth began magically playing a song that was on my phone without me thinking about it. As soon as I heard, 'I've been walking to a city I cannot see' I knew I needed to explore the potential of making this a Ripp tune. Thankfully, when I brought it up over breakfast with Thad, he was equally as jazzed about the idea as I was. The rest is history."
His friend and frequent collaborator, Ethan Hulse, helped Ripp pen a slightly new iteration of the inspirational track that encourages listeners to look for the gold in their lives, especially in moments where they find themselves in between a prayer and an answer.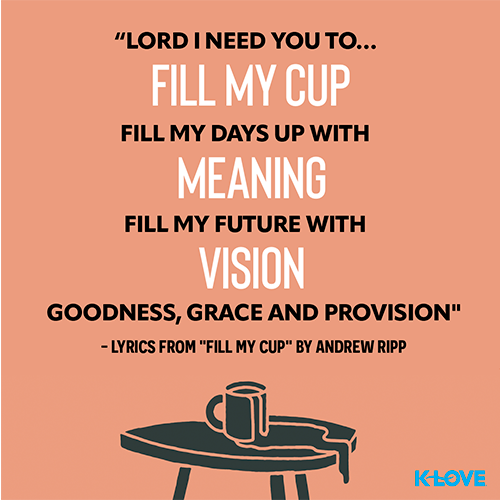 At times, the thoughtful lyrics of the song read like a passionate invocation:
Fill my house up with hoping
Fill my plans up with purpose
Fill my wounds up with healing
Lord, I need You to...fill my cup
Fill my days up with meaning
Fill my future with vision
Goodness, grace and provision
Lord, I need You to fill my cup
These days, the "Rejoice" singer's proverbial cup is filled to the brim. In 2016, he laid down his musical dreams, only to see God resurrect them in fresh ways, leading him toward an unexpected career in Christian music. He and his wife, Carly, share a three-year-old daughter, whom they adopted after a long bout with infertility. And in January, the tunesmith celebrated 14 years of sobriety.
Hulse and Ripp have recently been holed up in a house in Jackson Hole, Wyoming, working on Ripp's follow-up to his acclaimed 2021 release, Evergreen. The highly-anticipated album is set to include "Fill My Cup."
Following a fall tour with @Tauren Wells and @Riley Clemmons, Ripp is currently on the road through the spring with @MercyMe.