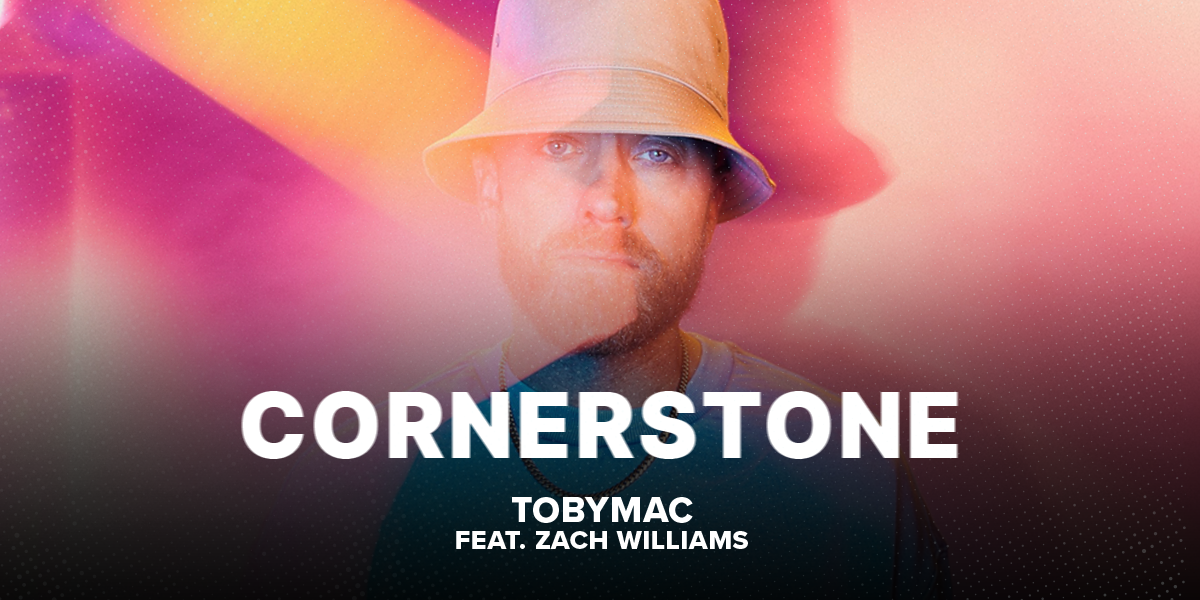 @TobyMac was standing in a field in Franklin, Tenn., burying his firstborn son when he says God gave him resolute wisdom in a moment of deep pain. "I just looked at my kids and my wife, and I said, 'Wow, we have to rebuild. And we're not going to build on finances; we're not going to build on prescription drugs or alcohol; we're not going to build on being victims. We are going to build on the Rock,'" he told K-LOVE DJ Lauree during a recent visit to the K-LOVE Studios. "The world's tricky. I built on things I shouldn't have been building on. And I said, 'We have a chance to rebuild now. We have to. We have no choice — our world's been devastated, but we will rebuild on the Rock.'"
WATCH NOW: "Cornerstone" Official Lyric Video
The divinely scripted speech inspired his new single, "Cornerstone," a thoughtful mid-tempo confessional that finds the father of five pledging to plant his broken family on the foundation of God's Word.
The song hails from Toby's GRAMMY®-nominated album, "Life After Death," and features @Zach Williams, whose soulful, gritty vocal comes in on the bridge with a nod to timeless hymn "On Christ The Solid Rock I Stand."
WATCH NOW: "Cornerstone" Story Behind the Song Video
Making its radio debut as a K-LOVE First, "Cornerstone" is one of many collaborations on "Life After Death." In addition to teaming up with Williams, Toby enlists the help of @Blessing Offor, @Tauren Wells, @Cory Asbury and more on the emotionally-charged 15-track collection written in the wake of the drug overdose that took his son's life.
The three-time K-LOVE Fan Award winner is currently performing selections from his latest effort, as well as plenty of fan favorites from his extensive catalog, on the "Hits Deep Tour 2023," which runs through March. The multi-artist lineup for the 32-date trek also includes @Crowder, @Cochren & Co., @Tasha Layton, @Jon Reddick and @Terrian.