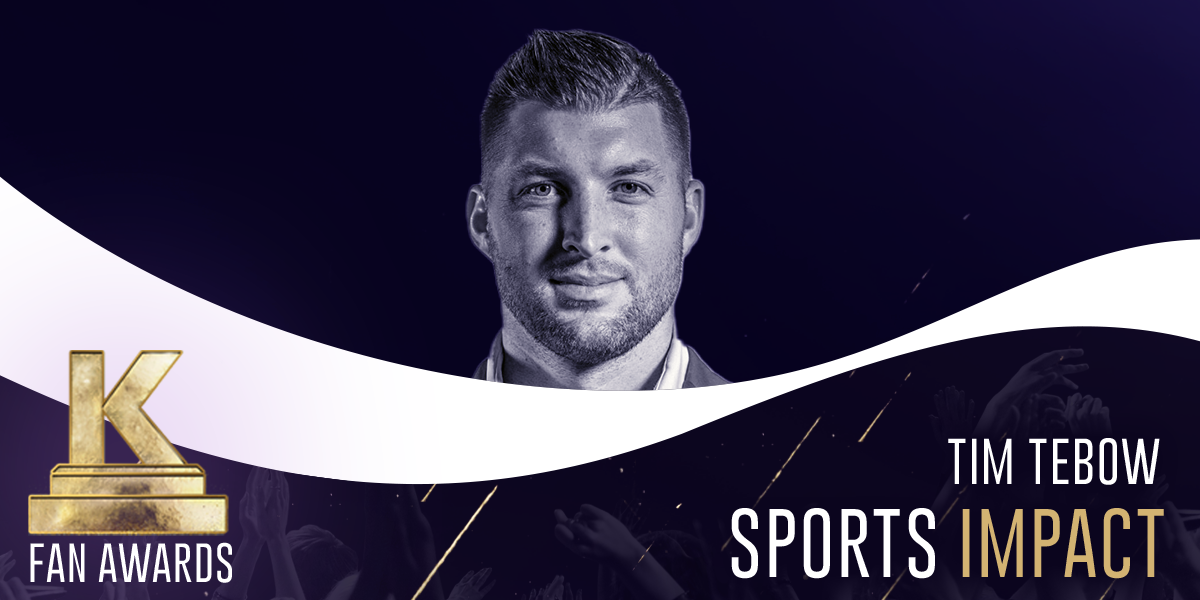 Tim Tebow and his wife, Demi-Leigh, sat in the front row at the 2022 K-LOVE Fan Awards, right beside @TobyMac and his wife, Amanda, and @Chris Tomlin and his wife, Lauren. Talk about star power! The Heisman Trophy winner was in attendance to accept the annual Sports Impact Award, an honor previously bestowed on athletes and sports figures, including Mike Fisher, Benjamin Watson and last year's winner, Baylor Bears Coach Scott Drew. The Sports Impact Award is given to an MVP who uses their time on the field or on the court for something greater than fame.
"It is such an honor to be here, especially just around so many legends and inspirations…and so many heroes of the faith. You have no idea the impact you're making on so many people around the world," Tebow remarked when he accepted the trophy from co-hosts @Matthew West and @Tauren Wells. "I hear so many stories in so many countries where people will tune in in places where they can hardly listen to anything; but somehow, through their radio, through their internet, they can find K-LOVE and listen to it. And it can give them hope in a place where most people are hopeless. That's why tonight matters.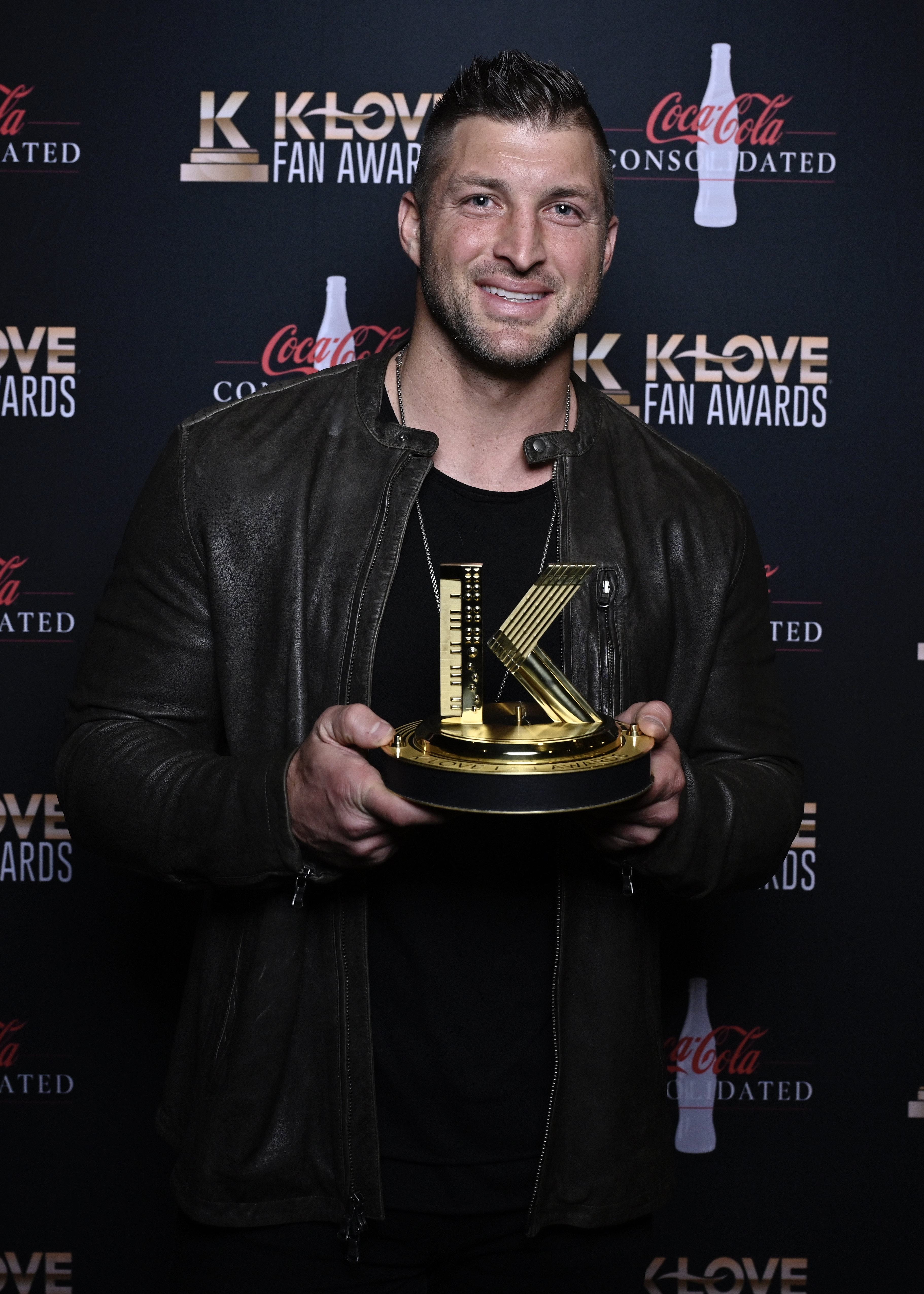 Tebow is the son of missionary parents. He's a two-time National Championship winner, a first-round NFL draft pick and a former professional baseball player. In addition, he's also a four-time New York Times bestselling author, speaker and football analyst. He's most passionate, however, about his work with the Tim Tebow Foundation, whose mission is to bring faith, hope and love to those needing a brighter day in their darkest hour.
His foundation's efforts include a special needs ministry, which hosts Night To Shine in countries around the world each year. Moreover, the foundation works in the areas of orphan care, children's medical initiatives and human trafficking. The Tim Tebow Foundation is currently fighting for people who can't fight for themselves in more than 70 countries around the globe.
"What we do in other people's lives, what we do for eternity, what we do for The Great Commission, what we do for hurting people, that's going to last a lot longer than any championship or trophy ever would," Tebow told K-LOVE's Scott and Kelli after stepping off the stage.
When asked where the Sports Impact Award ranked on his long list of accolades, he said, "Honestly, I don't feel deserving of it, I really don't. But I think it's special because it has nothing to do with the game; it has to do with lives that we care about."
Restoring dignity to those lives is Tebow's ultimate idea of success. "My hope is that for the rest of my days, we would be focused on how many lives we can love and how we can act on their behalf," he says of his foundation's vision, which mirrors his personal mission. "That would be my hope, my goal and my prayer."
RELATED CONTENT: Tim Tebow Joins Lauree for an Exclusive Interview