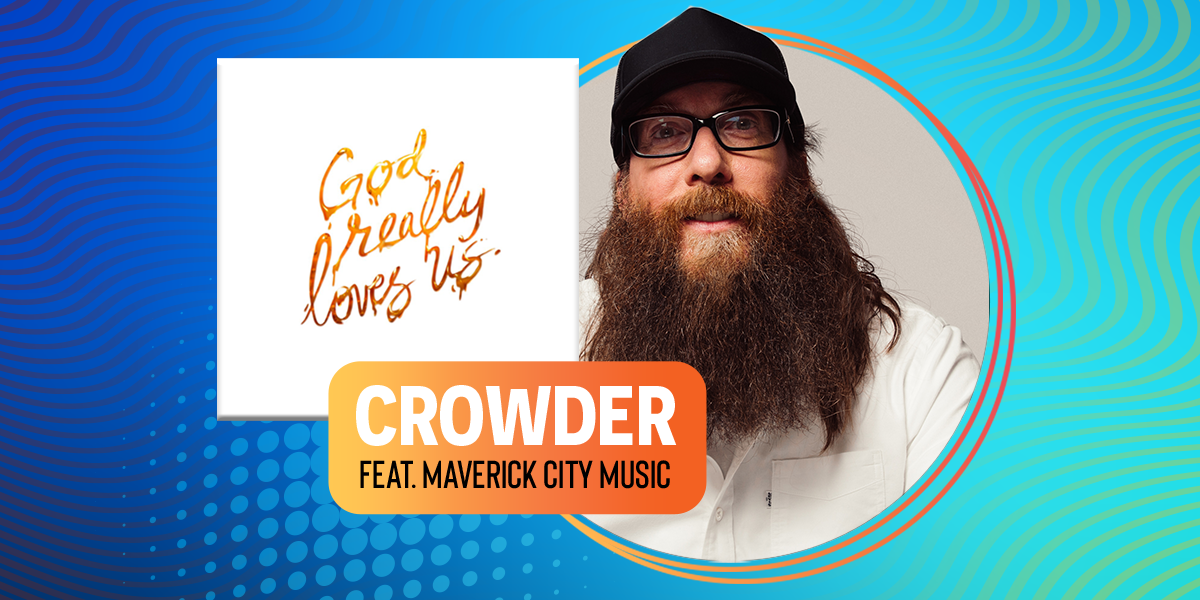 Crowder returns with a poignant reminder on his latest single: "God Really Loves Us." His new song — a collaboration with Maverick City Music — affirms the truth that the Creator of the universe has a deep and abiding love for His children. The passion-filled, hymn-like anthem follows a pair of back-to-back No. 1 hits for the chart-topper: "Good God Almighty" and "In The House." All three tracks appear on his most recent full-length project, "Milk & Honey," which he crafted in his basement studio during the height of the global pandemic.
WATCH NOW: "God Really Loves Us" Official Performance Video
"There hasn't been a song I've been around in a while that has hit me like this one does. It focuses on the great love our God has for us, a love strong enough to see us through the storms of life," the hitmaker shares. "I hope it reminds you that no matter what you're facing, you're not alone."
Crowder and Maverick City Music filmed the song's official performance video on top of a skyscraper in Crowder's hometown of Atlanta. Throughout the visual, fans can easily spot some of the city's key landmarks in the distance, including the 200-foot SkyView Atlanta ferris wheel, the CNN tower and Mercedes-Benz Stadium.
RELATED CONTENT: K-LOVE Cover Story: Crowder's New Album 'Milk & Honey' Points Toward the Post-Pandemic Promised Land
Coming off a series of hits, the award-winning artist will ring in the holiday season on the 2022 K-LOVE Christmas Tour alongside Matt Maher, Jordan St. Cyr and Katy Nichole, where he'll share music from his brand new Christmas collection, "Milk & Cookies: A Merry Crowder Christmas." Next, he'll close out one year and welcome the next at the annual Passion conference, with sold-out gatherings in both Dallas/Ft. Worth and Atlanta. Additionally, Crowder is poised to kick off 2023 on TobyMac's "Hits Deep Tour" with Cochren & Co., Tasha Layton, Jon Reddick and Terrian in tow.