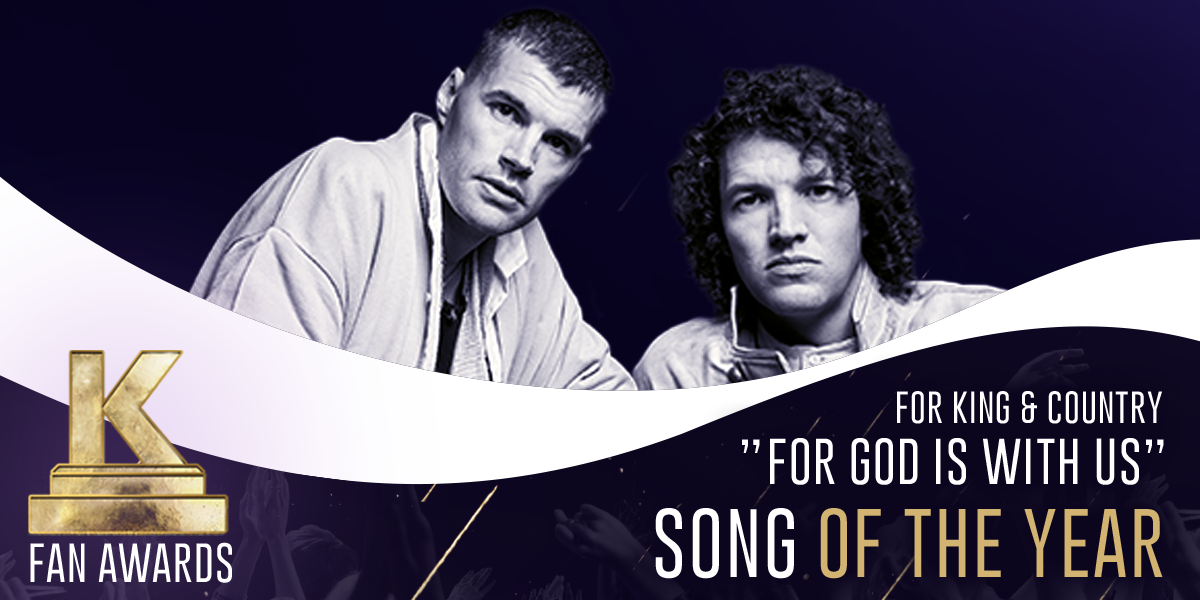 @for KING & COUNTRY have now been honored with a trio of Song of the Year wins after picking up a third trophy for their moving single, "For God Is With Us," at the 2022 K-LOVE Fan Awards. The group previously earned the Song of the Year title in 2017 for "Priceless" and again in 2019 for "God Only Knows."
@Mac Powell presented the award to the brothers, who lovingly dedicated it to their grandmother, who passed away days before the awards show. She was 95 and their last living grandparent.
"She was a prayer warrior," Joel remarked. "So if the for KING & COUNTRY vehicle tanks, it's because she's gone and her prayers are no longer with us."
Beaming at the duo's wives, sisters and mother sitting before them, he continued, "This is a season of family for us, and the most powerful, profound women in our lives are right here in front of us." He then challenged the audience and those watching the broadcast with a quote from the late patron saint, Mother Theresa: "If you want to change the world, go home, love your family."
Backstage, brothers Joel and Luke Smallbone chatted with K-LOVE DJ Lauree about what the award for Song of the Year meant to them personally.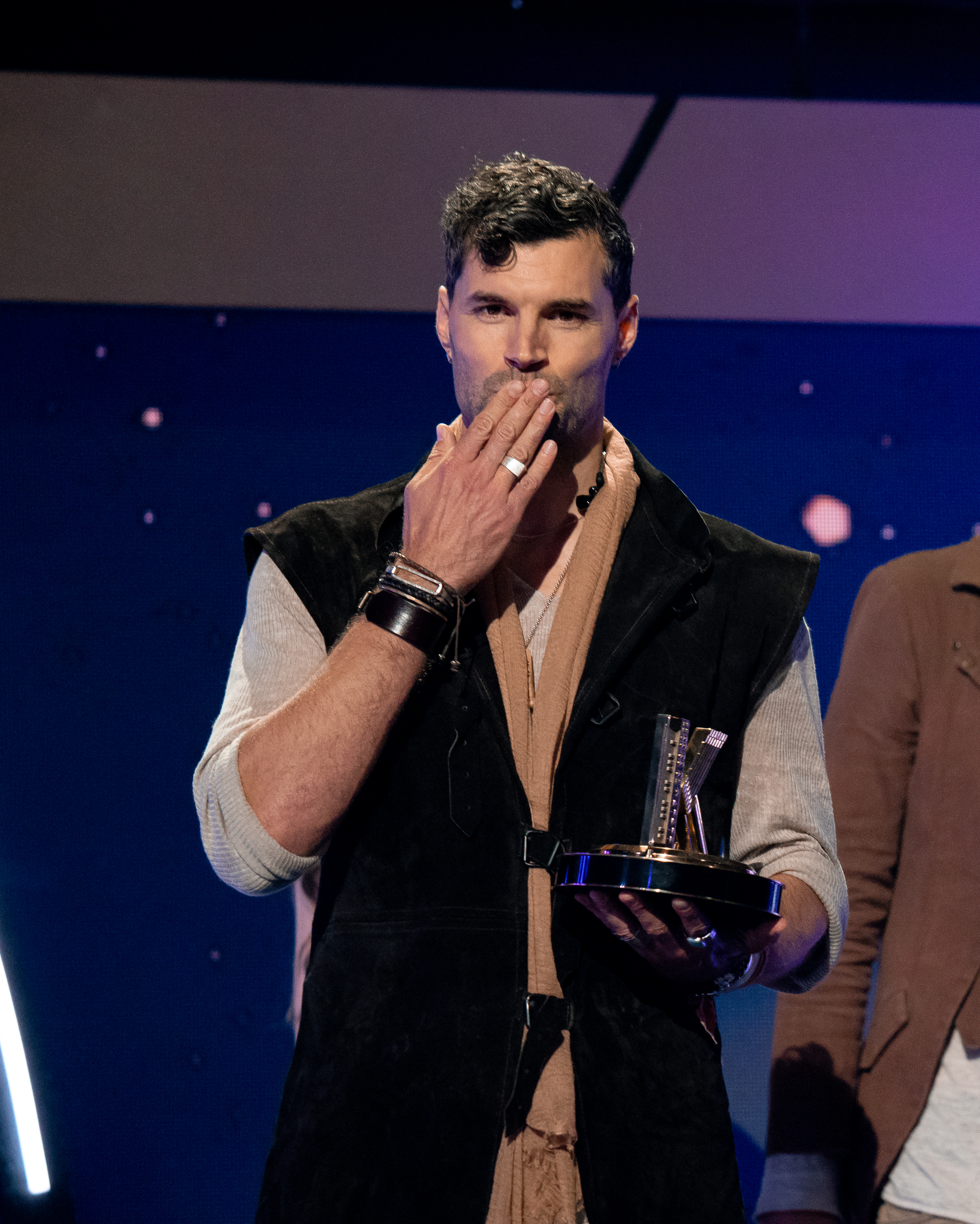 "Obviously any time it's for a song — that's our bread and butter. We're trying to write good songs. That means a lot," Luke said. "I think also with the song, 'For God Is With Us,' particularly, we're living in some pretty odd times. The world is at war, and then you have school shootings and very, very difficult things. I've got four kids. It's difficult to explain to kids; and when it's difficult for a kid, it's also difficult for us, because we're just grown-up kids. And so, I think when you come to a song like 'For God Is With Us,' I hope people feel the comfort of that."
"I think this might be our most overt song about the birth, the sacrifice, and then the redemption of Jesus Christ," Joel added. "This is a song that we feel is significant going into this sort of new era of humanity as we try to piece together our lives. We have this global suffering that we've all walked through — every creed, color and country. We've all been infected and affected by this pandemic, and so, what do we do now? And I think looking to one another and looking up is super important."
The duo also shared that "For God Is With Us" has become a standout moment in their live show since their new album, What Are We Waiting For?, released in March.
"We just started playing it," Joel said, "and, literally, on this last tour we could see, from the beginning of the tour to the end, the audience responding when they would hear it. And that's just really thrilling — that doesn't get old."
In addition to Song of the Year, for KING & COUNTRY capped the evening with two additional wins — one for Artist of the Year and another for Group/Duo of the Year. Their 2022 trophies bring their career tally to 16, extending their run as the most-awarded act in K-LOVE Fan Awards history.
RELATED CONTENT: 2022 K-LOVE Fan Awards: Song of the Year Nominees