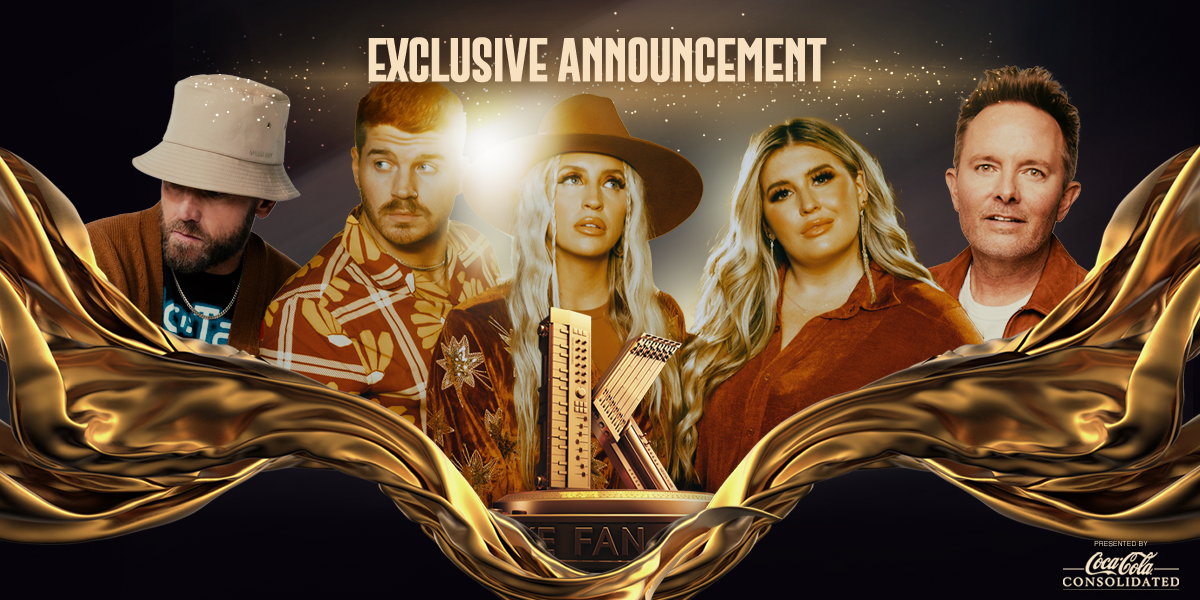 The K-LOVE Fan Awards will commemorate its 10th birthday in 2023, and several of your favorite Christian artists have already been tapped for the celebration. The award show hosts and artist lineup for this year's Kick-Off Concert, Songwriters' Showcase and Sunday Morning Worship were announced today for the 10th anniversary of the fan-centric gathering.
First-time hosts @CAIN will MC this year's star-studded award ceremony live from Nashville's historic Grand Ole Opry House on Sunday, May 28, 2023. In addition, the sibling trio will also host the exclusive fan after party on the General Jackson Showboat. Without a doubt, the spirited group is already color-coordinating their outfits in anticipation of their hosting duties. Madison, Taylor and Logan Cain won their inaugural K-LOVE Fan Award in 2021 when fans voted their debut No. 1, "Rise Up (Lazarus)," Breakout Single of the Year. CAIN joins a solid history of previous K-LOVE Fan Awards hosts that include @Matthew West, Candace Cameron Bure, Kirk Cameron, @Tauren Wells, @Mandisa, Elisabeth Hasselbeck and select cast members from "Duck Dynasty."
WATCH NOW: CAIN "Rise Up (Lazarus)" K-LOVE Fan Awards Performance Video
Ahead of the highly anticipated award show, the Kick-Off Concert will jumpstart the festivities on Friday evening, May 26, at the Gaylord Opryland Resort with a multi-artist lineup you won't want to miss. Three-time K-LOVE Fan Award winner @TobyMac will headline a string of high-energy performances, sharing his hits alongside new songs from his latest album, "Life After Death." Rounding out the Kick-Off Concert lineup will be "Build A Boat" singer @Colton Dixon, 2022 K-LOVE Fan Award recipient @Katy Nichole and newcomer @Blessing Offor. Then, the Songwriters' Showcase will take place Saturday night, May 27, and feature @Steven Curtis Chapman, Bart Millard of @MercyMe, @Lauren Daigle, @Matthew West, @Anne Wilson and @Cochren & Co. Meanwhile, @Chris Tomlin will lead this year's Sunday Morning Worship event on May 28. The four-time K-LOVE Fan Award winner is set to perform many of his beloved anthems from his extensive discography in addition to fresh selections from his most recent studio project, "Always."
More participating artists and activities will be announced in the weeks to come.
RELATED CONTENT: 2022 K-LOVE Fan Awards: The Night's Biggest Winners, Brightest Performances and Best Moments
Celebrating 10 years and counting, the K-LOVE Fan Awards Weekend will take place May 26-28, 2023, in Nashville, Tenn. Over the past decade, the special three-day experience has become an annual tradition for friends and families of all ages as Christian music fans from across the country converge in Music City for an unforgettable weekend full of performances, meet & greets, showcases and more. It all culminates with the K-LOVE Fan Awards, where fans get the final say in who will walk away a winner at the end of the night.
For more information, visit www.klovefanawards.com.