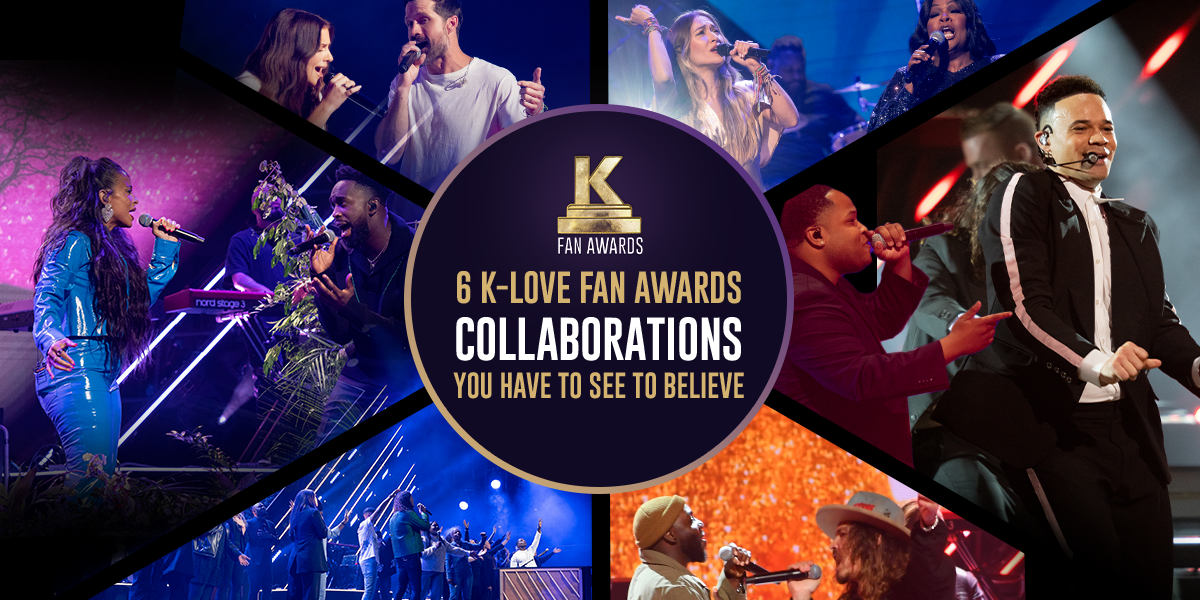 Since its inception in 2013, the K-LOVE Fan Awards has always brought one-of-a-kind collaborations to Christian music's biggest night. Moreover, the Fan Awards stage has become a place where genre barriers are broken and artists from a variety of musical styles are united by their common belief in Jesus. This year was no exception. Country artists made special appearances, gushing about their love of Christian music and many of the artists in the room. Gospel artists lent their soulful touch, and an occasional hip-hop cameo added some flavor. Here are six collaborations from the 2022 K-LOVE Fan Awards you have to see to believe.
WATCH NOW: 2022 K-LOVE Fan Awards
---
"Fake It" Tauren Wells feat. Aaron Cole
@Tauren Wells opened the 2022 K-LOVE Fan Awards with a hyped-up version of "Fake It." Mirroring his music video for the song, Wells took the stage leading a tightly choreographed group of blazer-clad dancers. Hip-hop artist Aaron Cole, who joins Wells on the recording, united with the pop singer for a stand-out cameo, bringing the retro-tinged single to life in fine live fashion. "Fake It (feat. Aaron Cole)" is the lead single from Wells' brand new album, Joy in the Morning. An obvious entertainer, Wells co-hosted the 2022 K-LOVE Fan Awards alongside @Matthew West.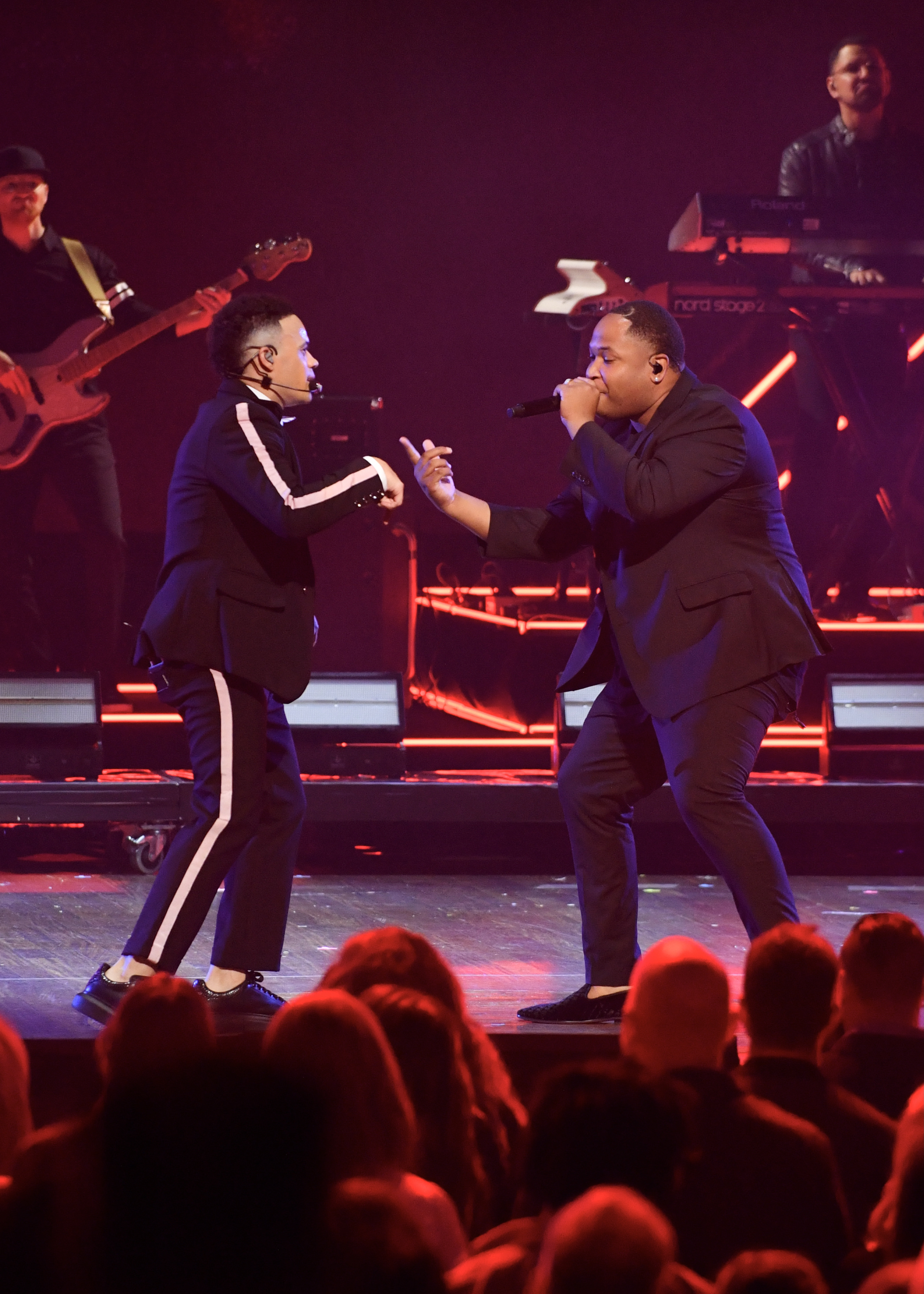 RELATED CONTENT: Tauren Wells Gets Real on "Fake It"
---
"Jesus Is Coming Back" Jordan Feliz feat. Jonathan Traylor
@Jordan Feliz commanded the Fan Awards stage in 2022 with an exuberant performance of his most recent No. 1 hit, "Jesus Is Coming Back." Gospel artist Jonathan Traylor lent his soulful voice to the live version. Together, Feliz and Traylor's energy was palpable. The pair only slowed down briefly for an interlude that included a video featuring fans expressing their excitement for a future reality when all will be made right. The only thing that could have made the performance better was an appearance by @Mandisa.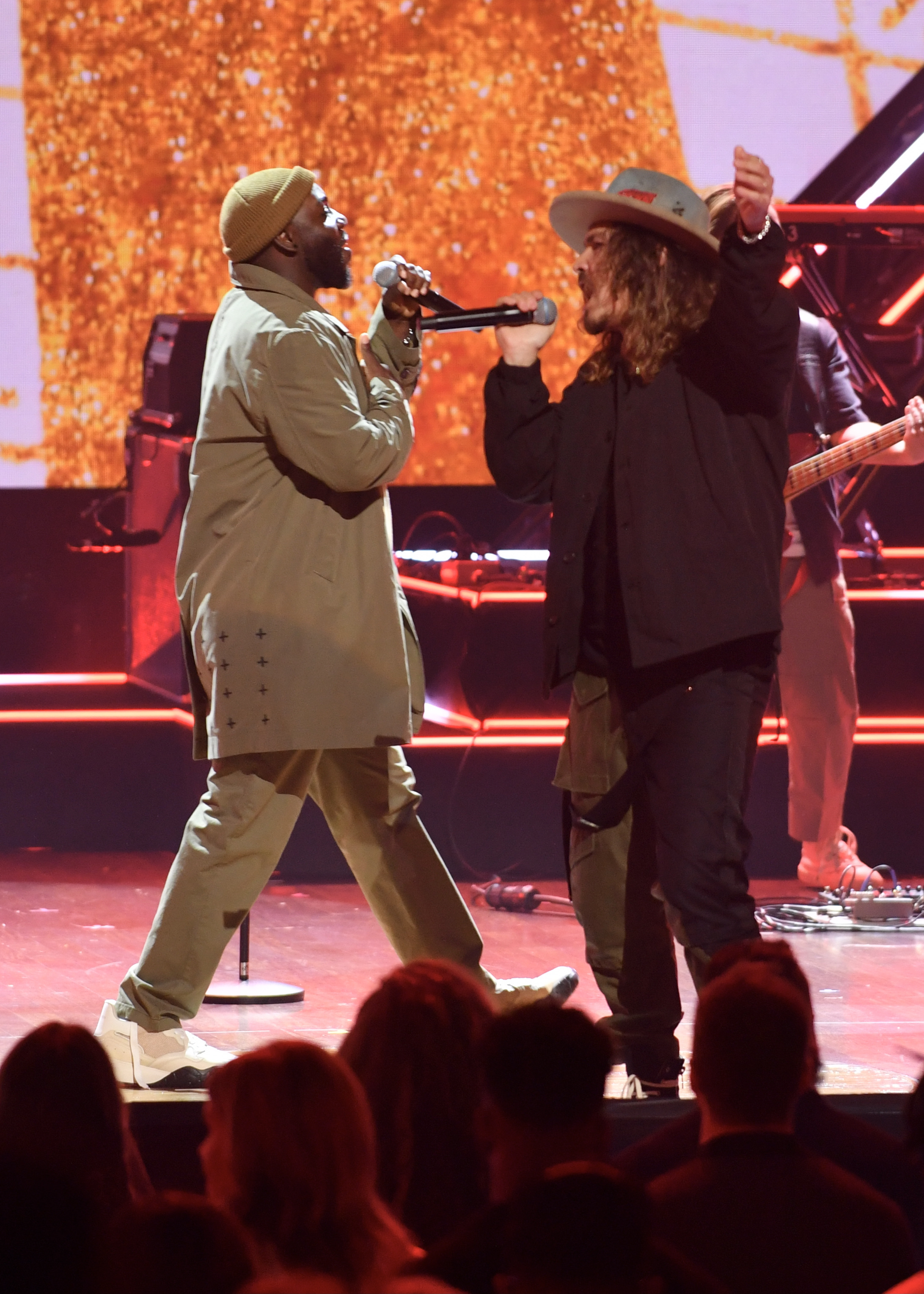 RELATED CONTENT: Jordan Feliz Celebrates The Day That "Jesus Is Coming Back"
---
"The Healing" Blanca feat. Dante Bowe
Surrounded by a garden of flowers, symbolizing hope and new life, @Blanca and @Dante Bowe emerged with their latest hit, "The Healing." The powerful pop duet previews Blanca's upcoming album slated to release this fall. Encircled by a choir of voices, both Blanca and Bowe beautifully showcased their respective vocal ranges. They're both incredibly gifted singers, and their performance of "The Healing" put their collective emotional resonance on full display.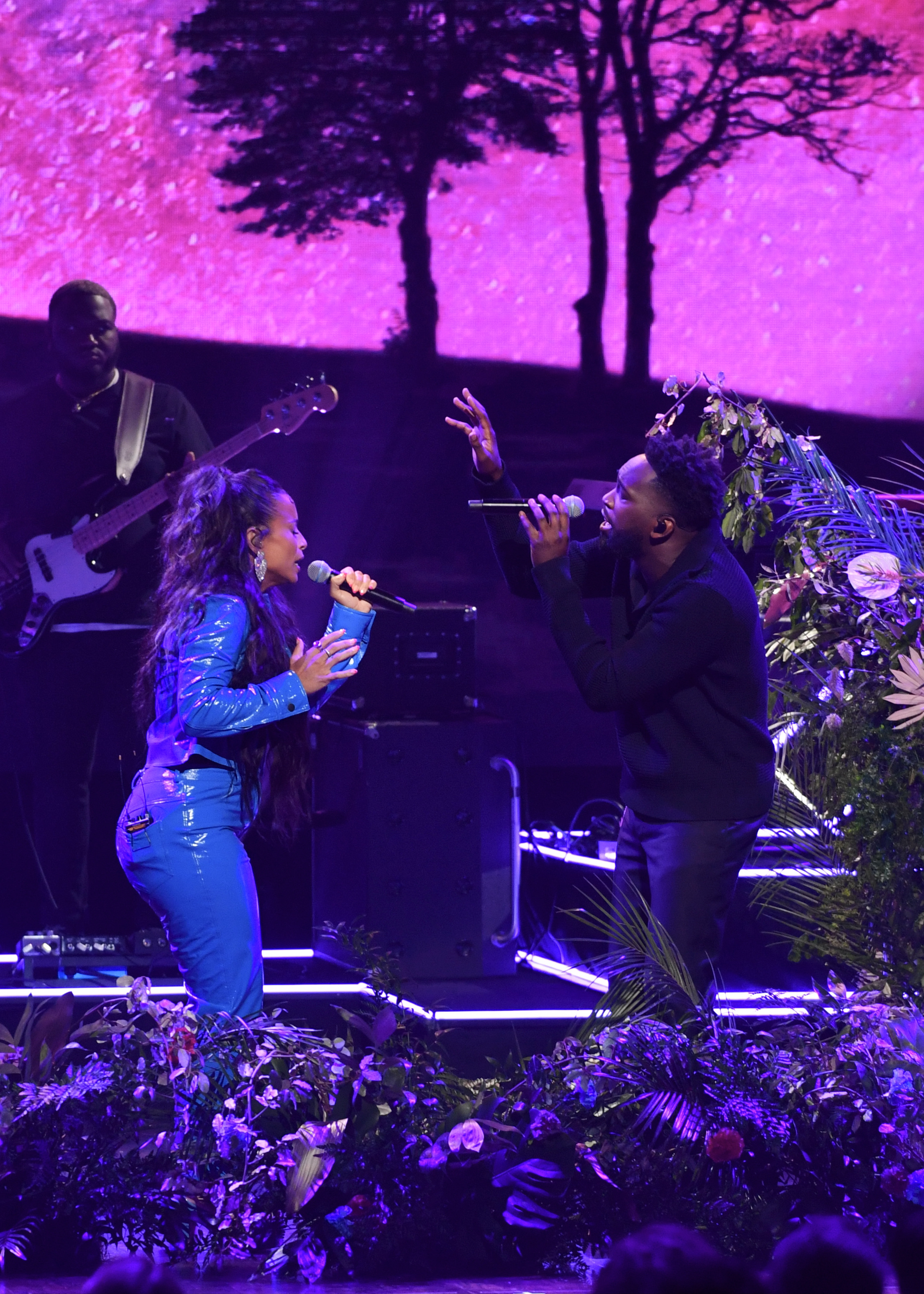 RELATED CONTENT: Blanca Finds "The Healing" on New Collaboration With Dante Bowe
---
"For The Good" Riley Clemmons feat. Walker Hayes
@Riley Clemmons' rendition of "For The Good" was a ray of sunshine at the 2022 K-LOVE Fan Awards. Set against a backdrop of Roman columns, falling leaves and a menagerie of plant life both on stage and on screen, Clemmons proved she can hold her own as a dynamic performer. As a special surprise, Clemmons invited "Fancy Like" singer Walker Hayes to join her on the second verse. A strong Christian, the buzz-worthy country star traded in "Applebees on a date night" for a cameo at the 2022 K-LOVE Fan Awards.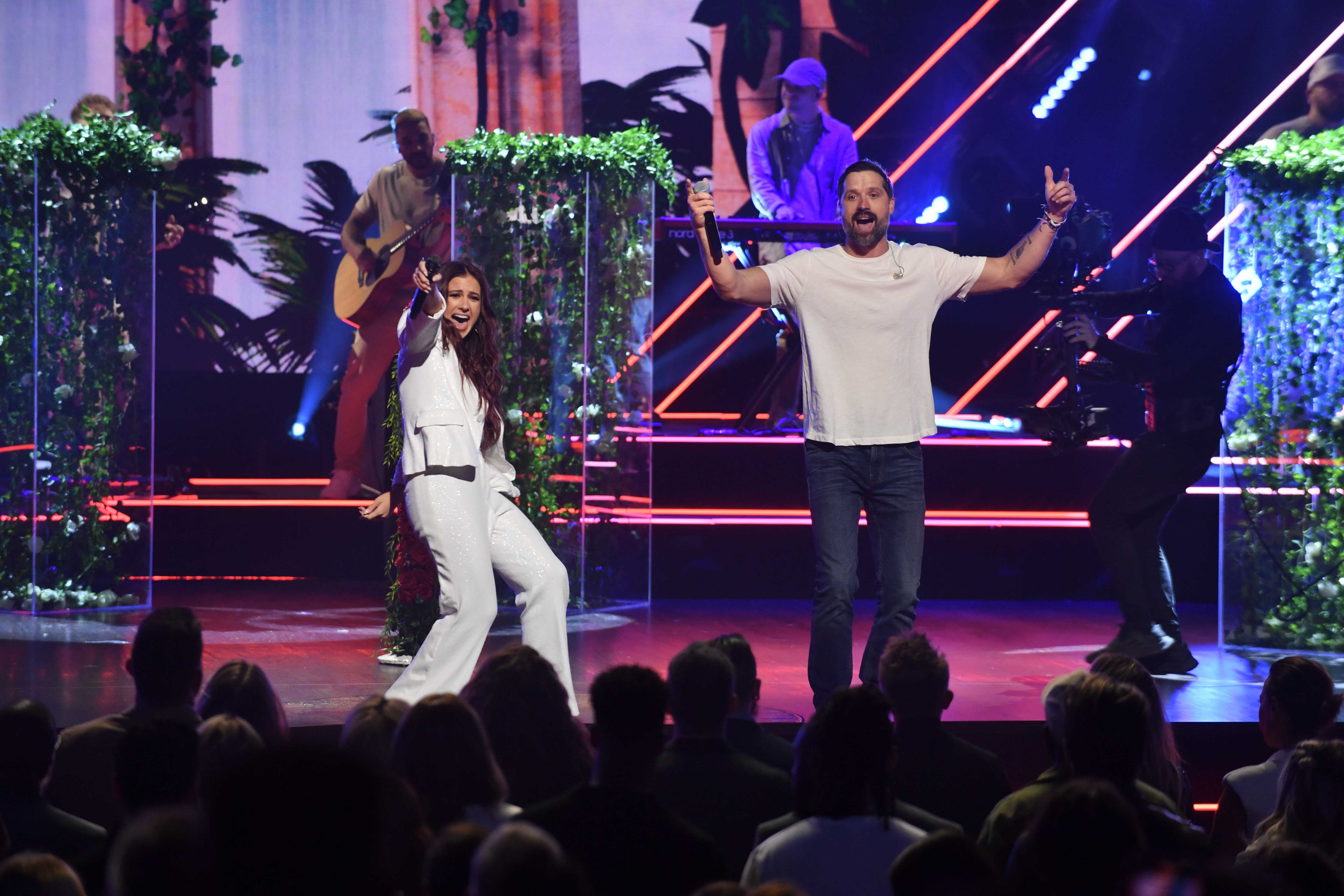 ---
"Believe For It" CeCe Winans and Lauren Daigle
Debuting their joint version of "Believe For It" live for the very first time on the 2022 K-LOVE Fan Awards stage, @CeCe Winans and @Lauren Daigle took the audience straight to church with their faith-filled single. In a sparkly dress, Winans showcased her incomparable voice; while Daigle — adorned in a simple gold, silk gown — interlocked her deep, rich tone with the Gospel legend's smooth timbre. Winans alone makes a performance of "Believe For It" a goose bump-inducing moment, but add Daigle, and the single becomes a multigenerational anthem of unwavering belief.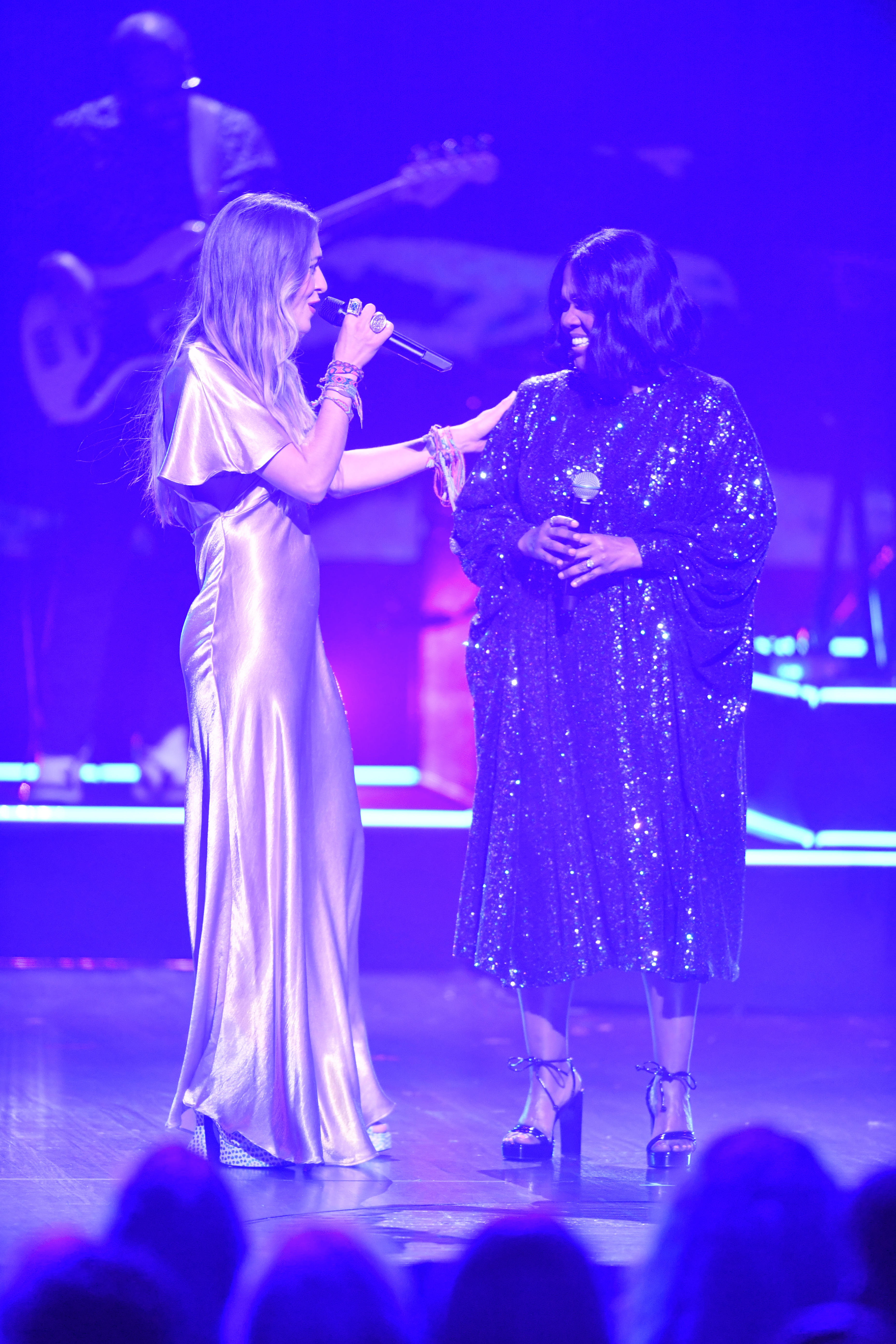 ---
"Kingdom" and "Jireh" Maverick City Music feat. Kirk Franklin
K-LOVE fans were the first to hear @Maverick City Music's new song, "Kingdom," with signature songwriters @Chandler David Moore, Naomi Raine and @Brandon Lake helming the performance. The collective debuted the title track from their latest project at the 2022 K-LOVE Fan Awards, inviting their summer tour mate, Kirk Franklin, on stage for the last moments of the evening. The Gospel trailblazer started behind the piano but moved across the stage as the soulful selection picked up steam. Nominated for multiple K-LOVE Fan Awards over the past two years, Maverick City Music closed out the 2022 edition with beloved hit, "Jireh."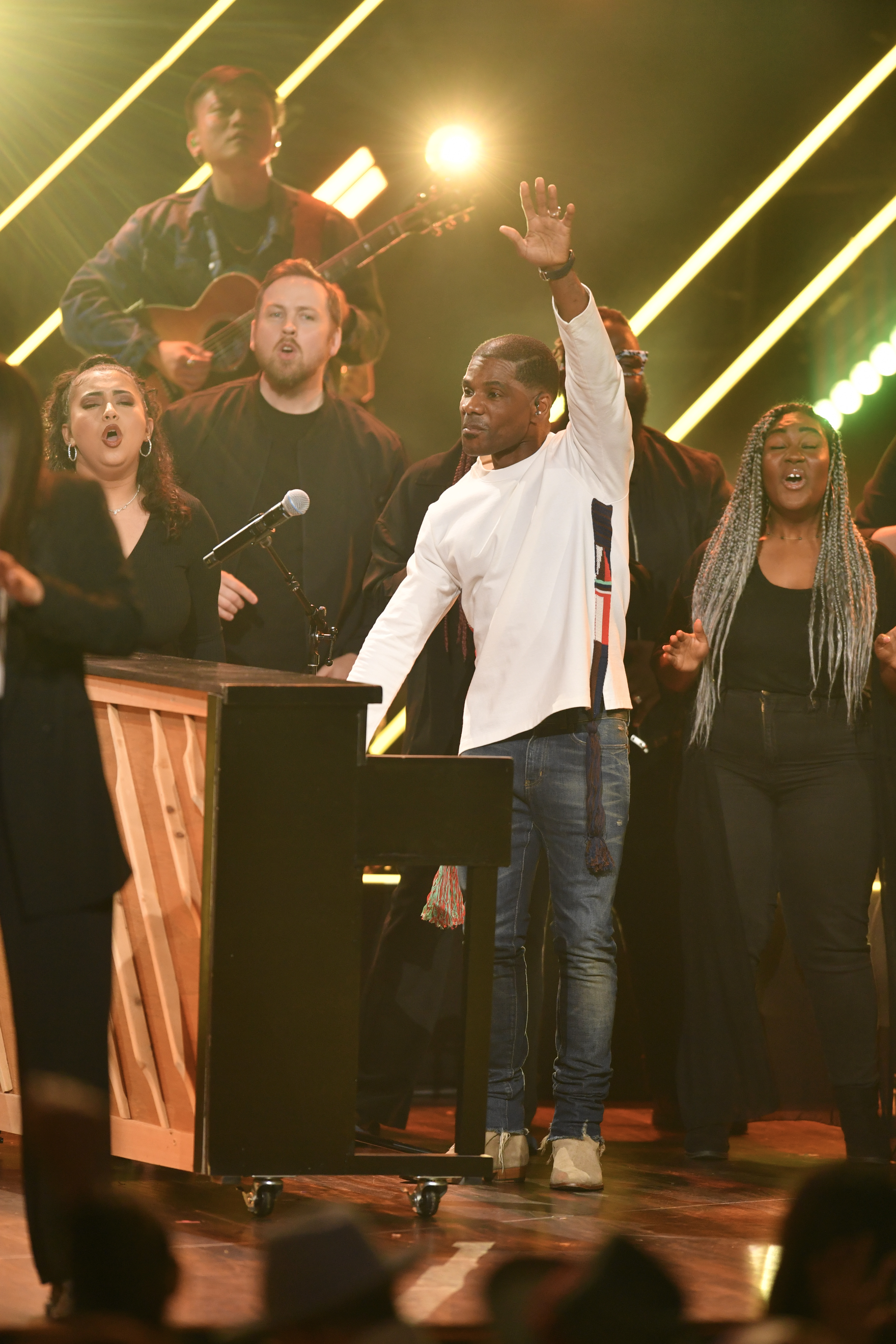 RELATED CONTENT: Maverick City Music Sings of the God Who Provides on "Jireh"