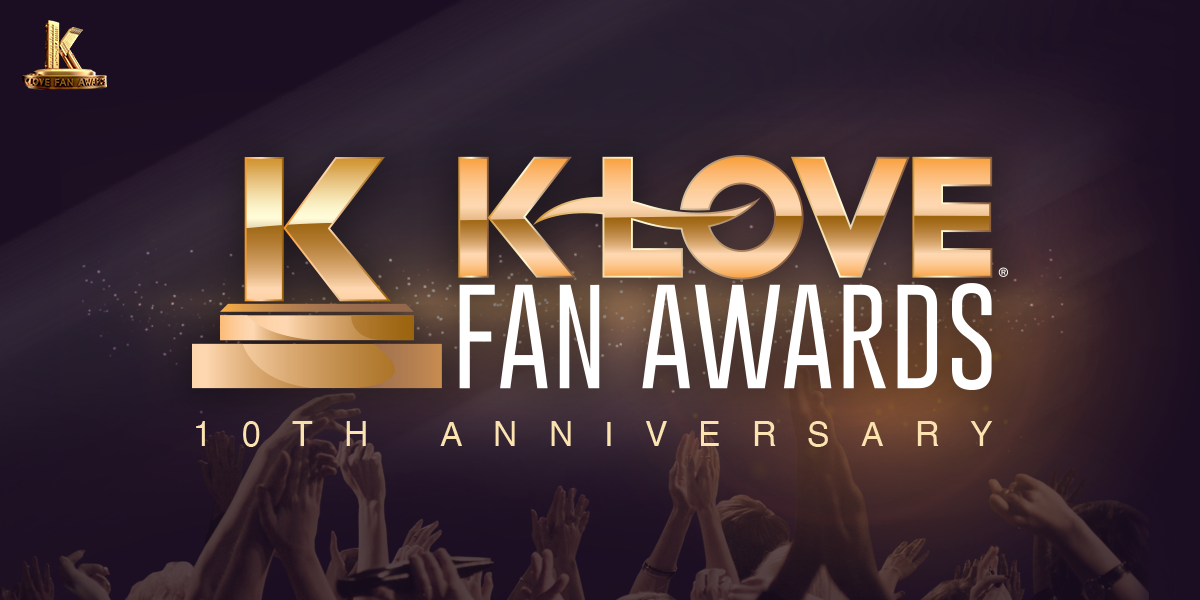 On February 13, 2013, members of the media gathered at the historic Ryman Auditorium in downtown Nashville. A growing sense of curiosity settled over those assembled, all of whom had been invited to an ambiguous press conference hosted by K-LOVE, the world's largest Christian music radio network. Just a year prior, K-LOVE had entered the Nashville market for the first time with a local affiliate. A hushed reverence filled the intimate space as journalists and industry VIPs took their seats on the hallowed stage overlooking the iconic auditorium where music royalty like Johnny Cash, Dolly Parton and Garth Brooks have at one time performed. As morning light shone through the landmark's rainbow-colored stained glass, Mayor Karl Dean took the podium, and with the help of @Amy Grant, @TobyMac, @Jeremy Camp, @Brandon Heath, @Francesca Battistelli, @Jamie Grace and @Plumb, he announced that Music City would host the first-ever fan-voted Christian entertainment award show that summer.
WATCH NOW: 2013 K-LOVE Fan Awards Highlights
As promised, the first K-LOVE Fan Awards was held at the 2,362-seat Ryman Auditorium on Saturday, June 1, 2013, complete with red carpet arrivals from the evening's brightest luminaries. Cast members from A&E's beloved reality series, "Duck Dynasty," hosted the sold-out festivities, which included a star-studded lineup of performances and appearances from well-known tastemakers representing various aspects of faith-based entertainment. TobyMac was named Artist of the Year, and @for KING & COUNTRY won their inaugural K-LOVE Fan Award when fans voted the duo Breakthrough Artist of the Year, a category that has since been retired.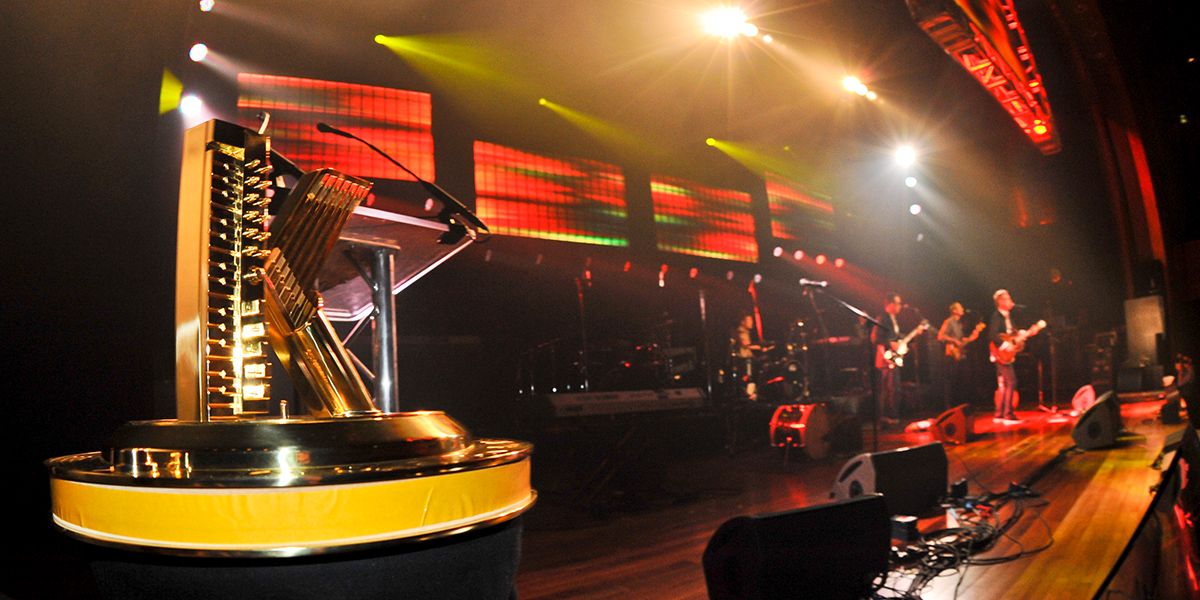 The unique trophy designed specifically for the event boasted a large golden 'K' made up of an assortment of keyboards, guitars and speaker boxes. The same trophy makers who craft awards for the GRAMMYs®, EMMYs® and OSCARs® created the one-of-a-kind statuette. The trophy was originally supposed to measure 8 inches wide and only weigh 10 pounds. However, the final version greatly exceeded these dimensions. It was so heavy, winners had a hard time balancing the trophy as they accepted their awards and posed for photos. The trophy has since been modified to a lighter, more manageable size.
WATCH NOW: for KING & COUNTRY 2015 Artist of the Year Acceptance Speech
"What those awards represent is somebody's story. It's somebody's connection with a song. It's somebody walking through a trial and needing encouragement, and they turn to one of the songs we've written," shares Luke Smallbone of for KING & COUNTRY, the most-awarded artist in K-LOVE Fan Awards history. "We're always honored; we're always grateful. But it's almost like when we see the award, we're not looking at the 'K'; it's almost like we're imagining faces inside that 'K.'"
RELATED CONTENT: for KING & COUNTRY Wins Artist of the Year at 2022 K-LOVE Fan Awards
The history-making ceremony was the brainchild of K-LOVE Chief Partnership Officer David Pierce, entrepreneur and live events architect John Sanders and marketing mastermind Steve Strout. The three friends launched the first-of-its-kind award show in 2013 with a mission to create a fan experience that celebrates and promotes artists, athletes, authors and entertainers who, with excellence, engage and impact popular culture for Jesus Christ.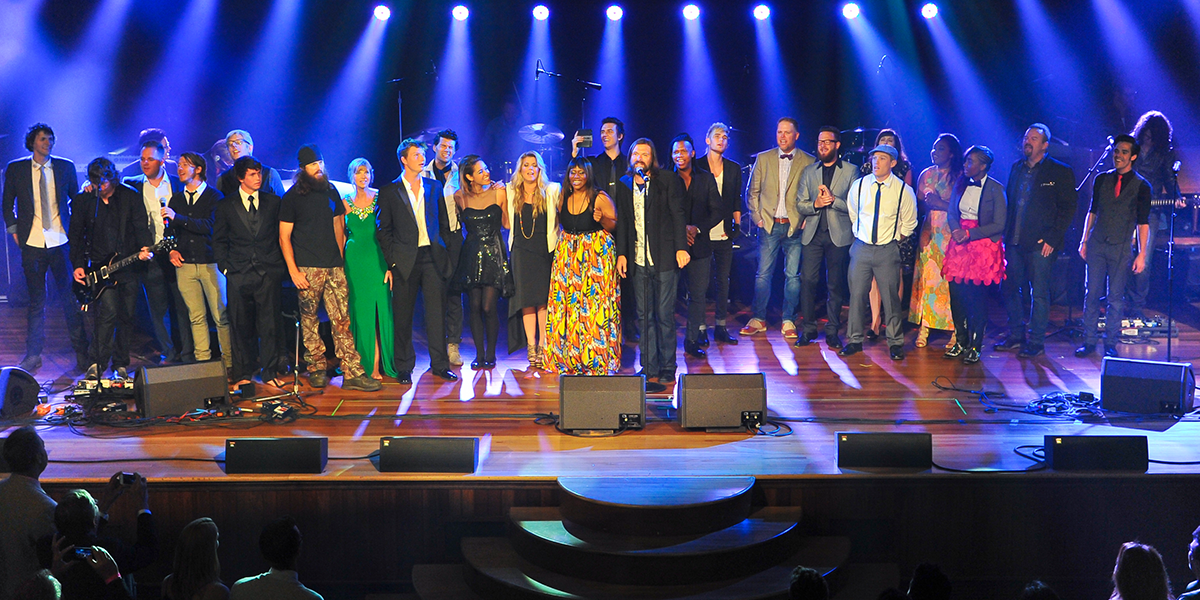 "We wanted to give the fans a voice," Pierce says of the trio's original vision. "We wanted to bring the industry together, and we wanted to award and honor excellence in the hopes that it spurs on more content creators who pursue their craft with excellence."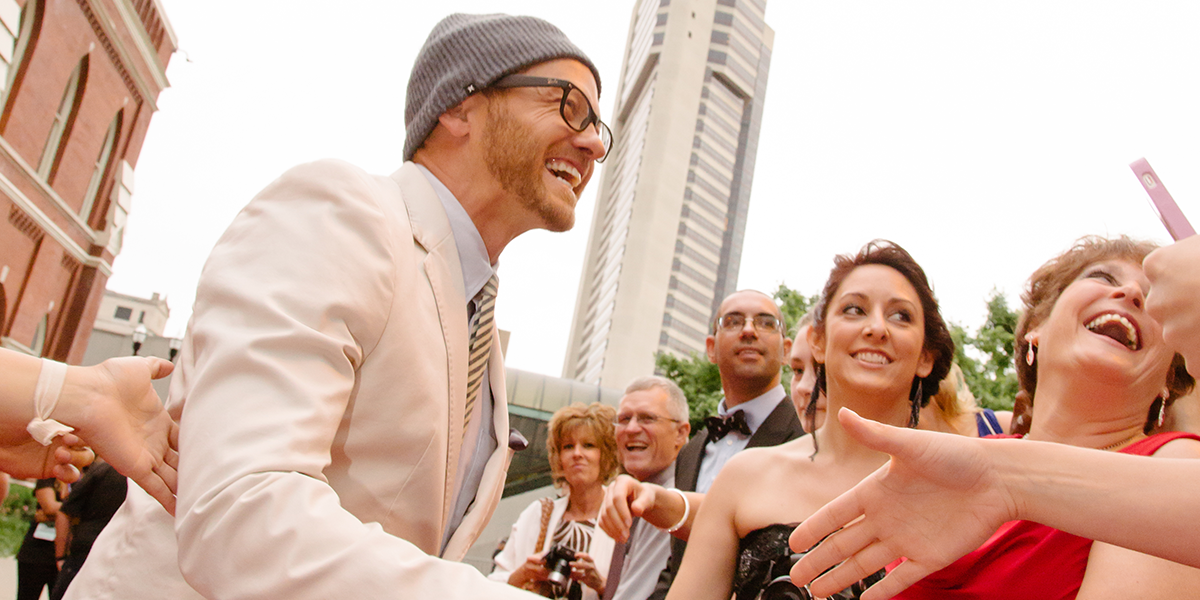 Each year, 2-3 million fans cast votes online across 10 different categories that celebrate not just music, but talent across all sectors of Christian entertainment, including books, film and television, sports and podcasts. Several categories have even been introduced through the years that no longer exist, including the aforementioned Breakthrough Artist of the Year, Best Lyric and Best Live Show. With the continued growth of podcasting, in 2022, the brand new category of Podcast of the Year debuted.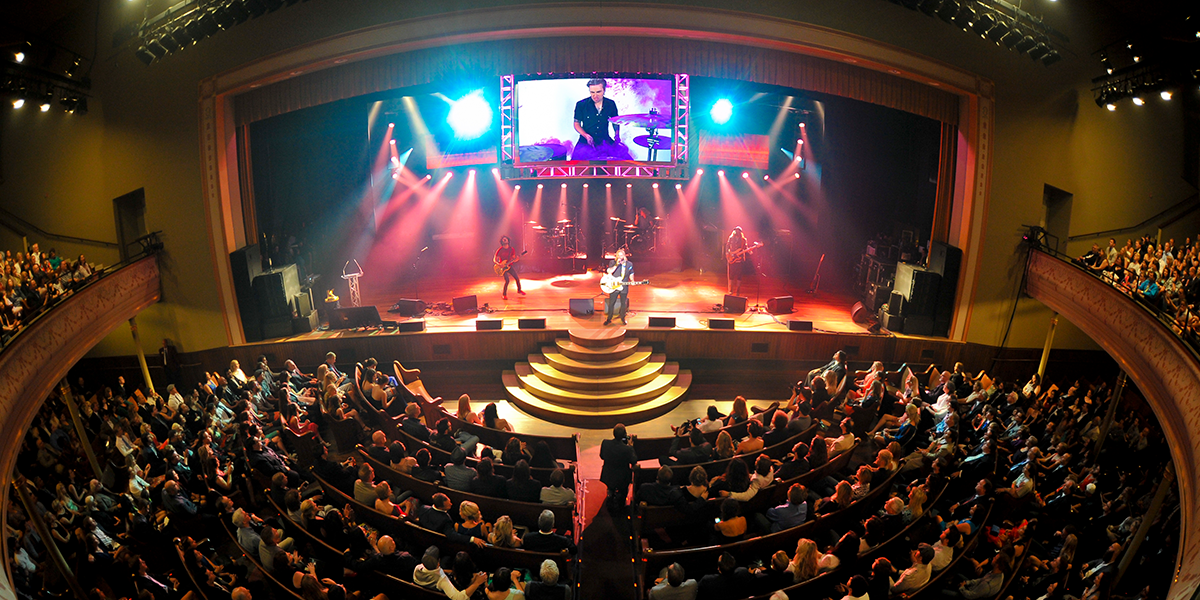 Fan votes in 2014 and 2015 helped build homes for people internationally in Haiti and regionally in Detroit, Mich. Moreover, the K-LOVE Fan Awards has previously partnered with a variety of Kingdom-minded organizations like the Hands & Feet Project, World Vision and the Military Warriors Support Foundation, among others, giving fans a chance to learn about their work and an opportunity to participate.
Check Out the 2015 K-LOVE Fan Awards Program Here!
WATCH NOW: 2014 K-LOVE Fan Awards Humility Award
"I love award shows that are all about the fans," remarks actress, author and podcast host Candace Cameron Bure, who co-hosted the K-LOVE Fan Awards back in 2014, "because as artists, that's who we create our content for."
After its initial debut, the K-LOVE Fan Awards moved to a larger venue in 2014, doubling its capacity at the 4,400-seat Grand Ole Opry House, which has been the award show's home ever since. Interestingly enough, a soft drink has been the title sponsor of the K-LOVE Fan Awards from day one. Pepsi Mid-America served as the presenting sponsor of the K-LOVE Fan Awards from 2013-2015 and even put Christian artists' faces on millions of cans of Pepsi, Diet Pepsi, Mountain Dew and Dr. Pepper to help bring new awareness to the genre. Beginning in 2016, Coca-Cola Consolidated became the presenting sponsor, a role they assume to this day. In fact, this year they'll once again treat fans to a late night coke float party following the Songwriters Showcase.
Check Out the 2016 K-LOVE Fan Awards Program Here!
WATCH NOW: 2018 K-LOVE Fan Awards Opening with TobyMac
In 2018, the K-LOVE Fan Awards were broadcast on television for the first time when Trinity Broadcasting Network (TBN) aired the two-hour show. TBN continues to be the exclusive broadcast television partner for the K-LOVE Fan Awards, which allows fans from all over the world to tune in.
Check Out the 2018 K-LOVE Fan Awards Program Here!
"This is the only music awards I now watch," writes one fan across the globe. "K-LOVE is the best. I watch every year all the way from South Africa. One day we will all be worshiping with these amazing artists in eternity."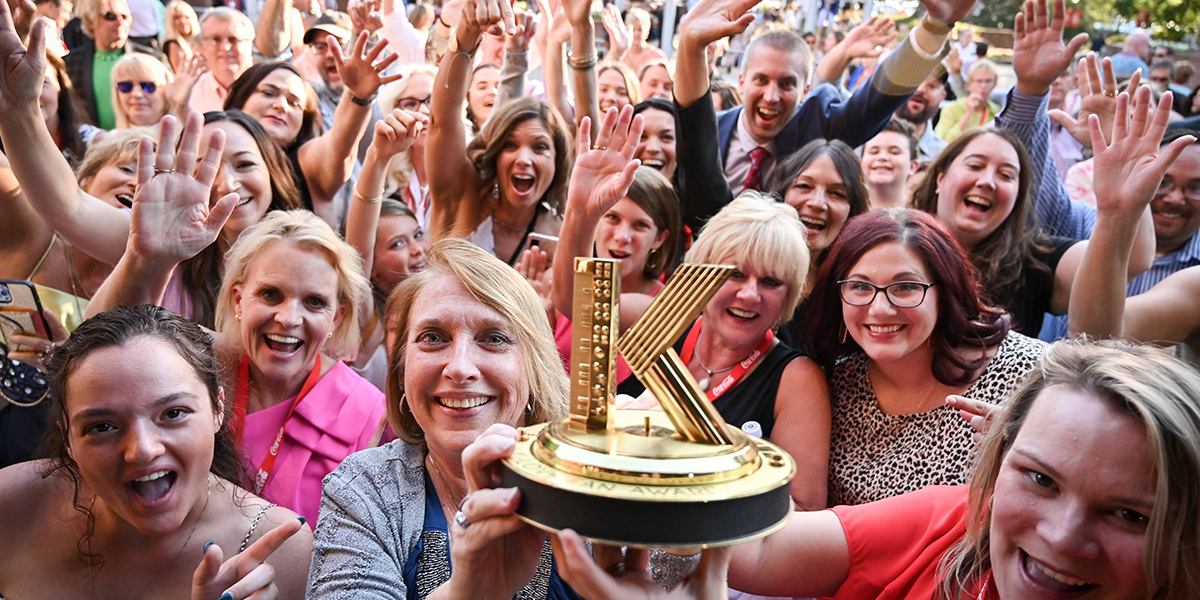 The global pandemic forced the show to cancel in 2020, but fans returned in full force the following year as eager as ever to engage with their favorite artists and entertainers, as well as each other. K-LOVE listeners who attend the K-LOVE Fan Awards annually have formed lifelong friendships with fellow fans who often live in entirely different states. Yet, Christian music and entertainment bring them together for a single weekend each year.
WATCH NOW: Big Daddy Weave 2013 Song of the Year
Through the years, heart-transforming songs have been honored at the K-LOVE Fan Awards. Song of the Year recipients include @Big Daddy Weave for "Redeemed" (2013), @Chris Tomlin for "Good, Good Father" (2016) and @MercyMe for "Even If" (2018), among many others. In addition, fan favorites like @Casting Crowns, @Lauren Daigle and for KING & COUNTRY have been recognized with Artist of the Year accolades. for KING & COUNTRY holds the record for the most trophies overall with a current tally of 16 — each one a symbol of lives changed.
WATCH NOW: Chris Tomlin 2016 Song of the Year
"Having the opportunity to produce a one-of-a-kind event just for the fans, to build an experience that makes a mark and leaves everybody wanting a little more — that's a true privilege," Sanders shares.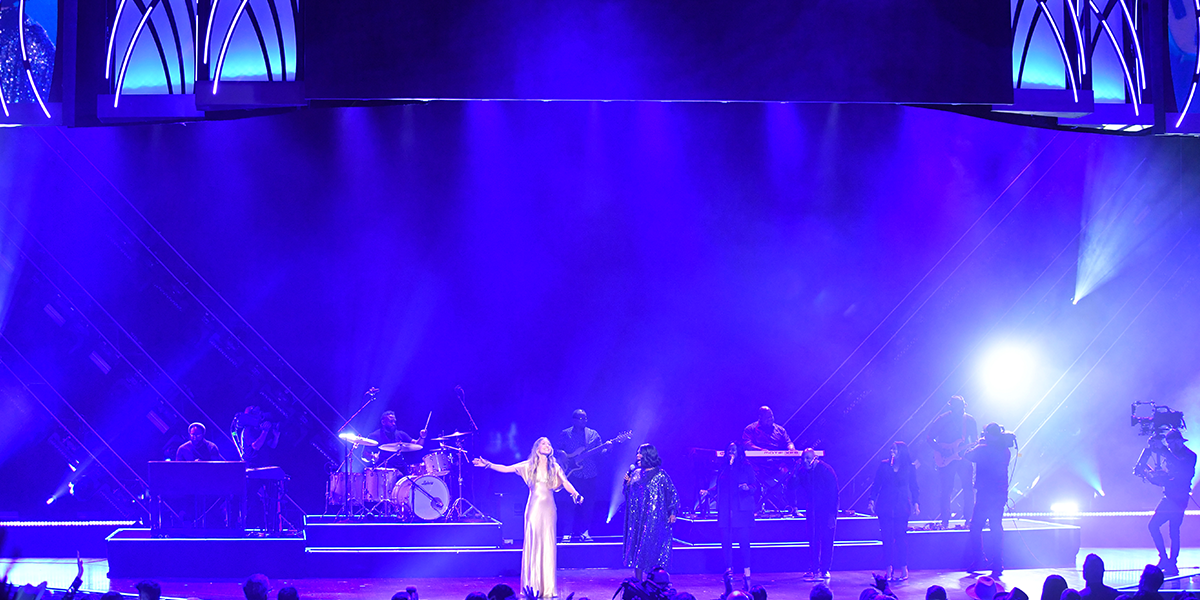 A decade later, the K-LOVE Fan Awards continue to embody the original mission Pierce, Sanders and Strout dreamed up. Alongside the annual K-LOVE Christmas Tour and "K-LOVE Presents Live at Red Rocks," the K-LOVE Fan Awards has become the ministry's marquee event.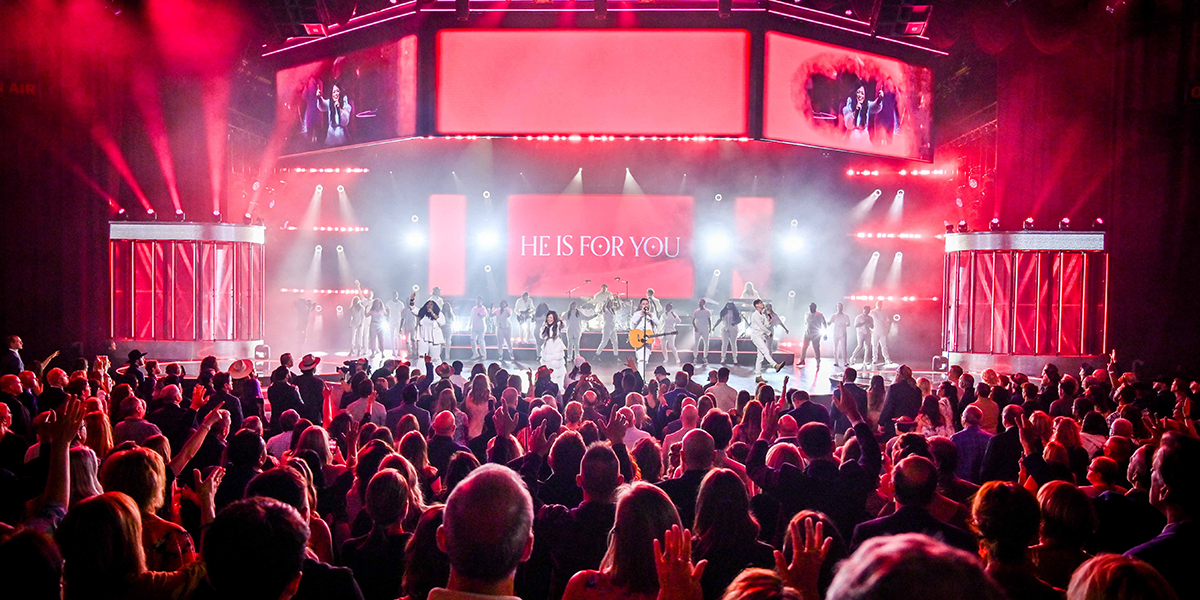 Currently in its 10th year, the fan-voted ceremony is a five-time regional EMMY® Award-winning show. What's more, the K-LOVE Fan Awards now includes a full multi-day slate of activities and is the culmination of an entire fan-centric weekend in Nashville where fans can experience exclusive performances, artist meet & greets, and other unforgettable moments leading up to Christian music's biggest night.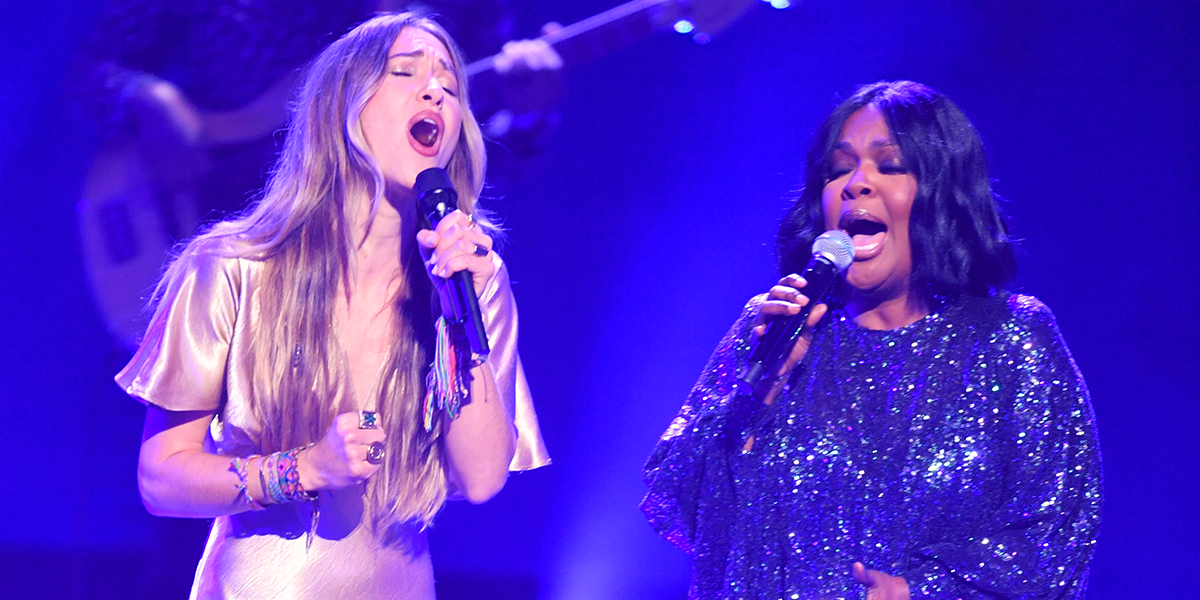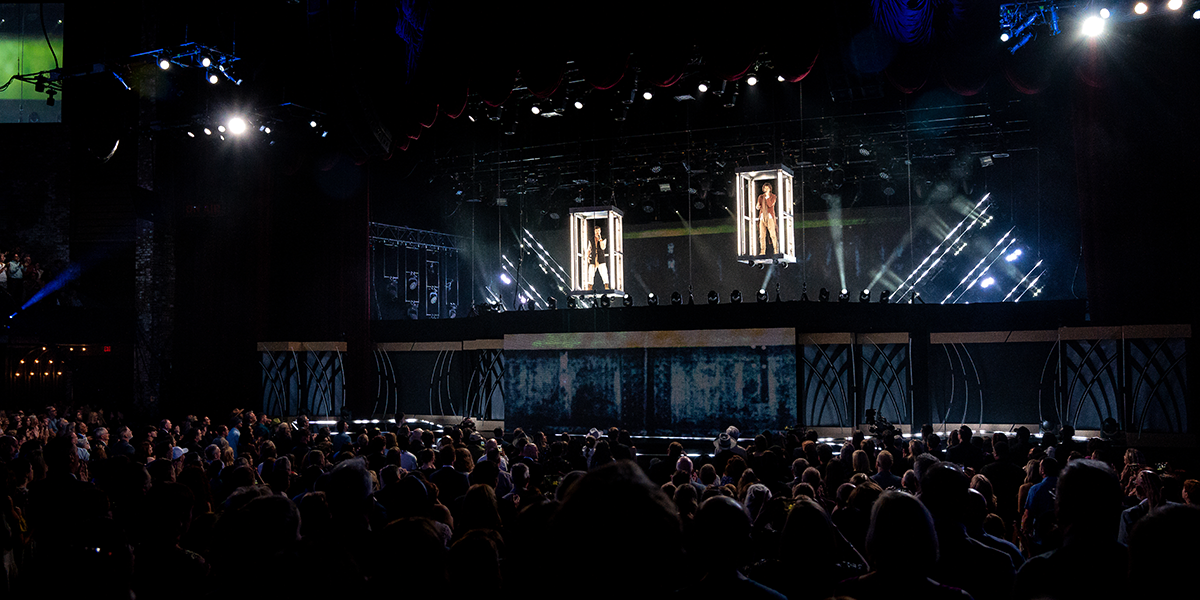 Singer, songwriter, and seven-time K-LOVE Fan Awards host @Matthew West admits the fanfare is just as fun for the artists. "These fans love on us like crazy. We get to meet people; we get to hear their stories and how songs they've heard on K-LOVE have impacted their lives," he attests. "Gathering in Nashville for that one weekend is really special."
WATCH NOW: Matthew West 2022 Male Artist of the Year
Over the course of three days, fans from all over the country converge in Music City for exclusive experiences and up-close encounters with their favorite K-LOVE artists, authors, athletes and podcast hosts. The complete K-LOVE Fan Awards Weekend takes place at the sprawling Gaylord Opryland Resort and includes a kick-off concert, featuring Christian music's biggest names; a songwriters showcase hosted by @Steven Curtis Chapman; a chance to hear emerging artists and inspirational speakers; a Sunday morning worship service; a fun-filled after party following the Fan Awards; and much more.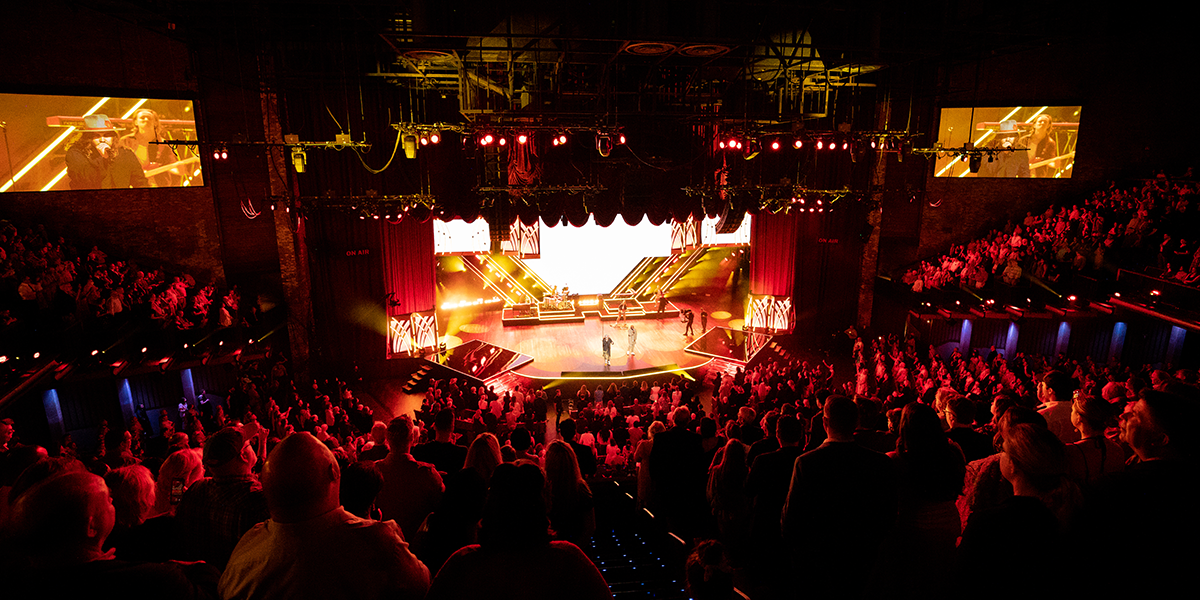 "The K-LOVE Fan Awards just feels very community-driven. K-LOVE was basically the only Christian station we had growing up, and so that's all I listened to. I grew up being a part of this community, and now I'm on the artist side, which feels so surreal, but it also just feels like such a gift to be a part of this," reflects California native @Jordan Feliz, who has performed multiple times on the K-LOVE Fan Awards stage. "The heart of community has not changed — you can feel it at the Fan Awards. K-LOVE loves people, and I love that."
WATCH NOW: Jordan Feliz 2018 Kick-Off Concert Performance
Sadly, K-LOVE Fan Awards co-founder Steve Strout tragically passed away in 2022. Yet, his legacy will forever be synonymous with the K-LOVE Fan Awards. His dream of a fan-centric award show lives on. In fact, fans will once again descend on Nashville May 26-28, 2023, for the K-LOVE Fan Awards Weekend crescendoing with the 10th annual award show, hosted by @CAIN.
RELATED CONTENT: Hosts, Kick-Off Concert and Sunday Morning Worship Lineup Announced for 10th Anniversary of K-LOVE Fan Awards
"We cannot wait to celebrate 10 years of the K-LOVE Fan Awards this year in Nashville! The artists who will be performing throughout the weekend are the best in our industry," shares Pierce. "This weekend will be fantastic for fans, the creative community and K-LOVE."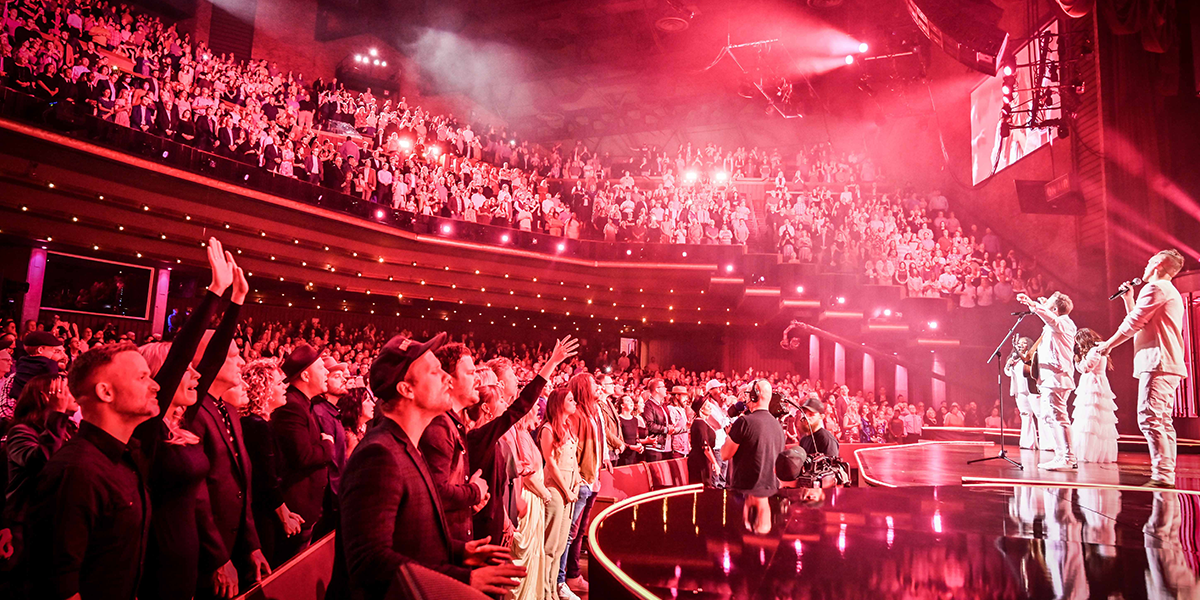 For more information about this year's highly anticipated event, visit klovefanawards.com.